Orban called for a deal on Ukraine without the return of Crimea and admission to NATO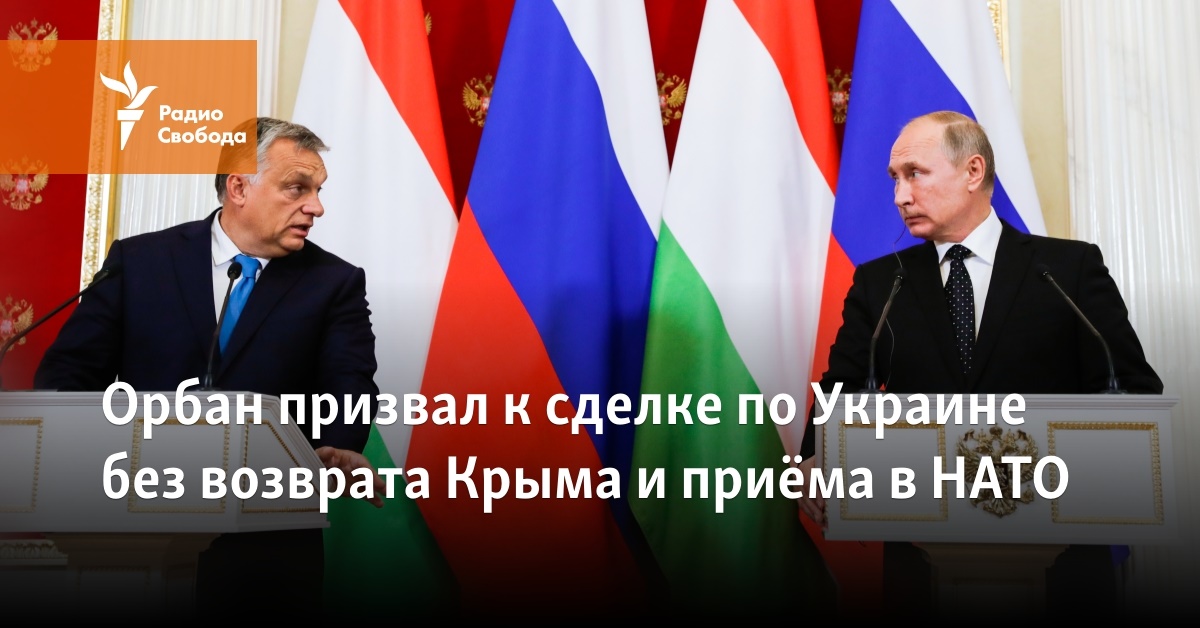 The Prime Minister of Hungary, Viktor Orbán, called on Western countries to abandon the prospect of Ukraine joining NATO and the demands for the return of the annexed Crimea. According to Orban, on such conditions the West should make a deal with Russia and put an end to the war in Ukraine. He said that he did not believe in the possibility of Ukraine winning the war, referring to the numerical advantage of Russian troops.
Orban made these statements in an interview with an American journalist, former Fox News anchor Tucker Carlson, published on Wednesday on social networks X (formerly Twitter).
He also called on the United States and the European Union to end military support for Ukraine. At the same time, the head of the Hungarian government believes that after the deal, the West can provide Ukraine with some guarantees within the framework of the "new security architecture", which must be developed together with Russia.
In addition, Orban said that Budapest would consider any attack on the Turkish Stream gas pipeline, through which Hungary receives gas from Russia, a pretext for war. He did not specify from which state such attacks are possible, but said that he had warned the potential authors of the attack about it.
In the Ministry of Foreign Affairs of Ukraine, Orban's interview met with harsh criticism. "Ukraine does not trade either its territories or its sovereignty, and peace will not be traded," said Oleg Nikolenko, a representative of the Kyiv Ministry of Foreign Affairs.
Hungarian Prime Minister Viktor Orbán has been in office since 2010. In Europe, he is considered a right-wing populist and one of the last allies of Russia and its President Vladimir Putin in the EU.
Hungary is one of the last European countries to retain energy dependence on Russia. On April 11, it extended the agreement with Moscow on additional gas supplies via "Turkish Stream".