The Prime Minister of Estonia apologized for the fact that her husband's company worked in Russia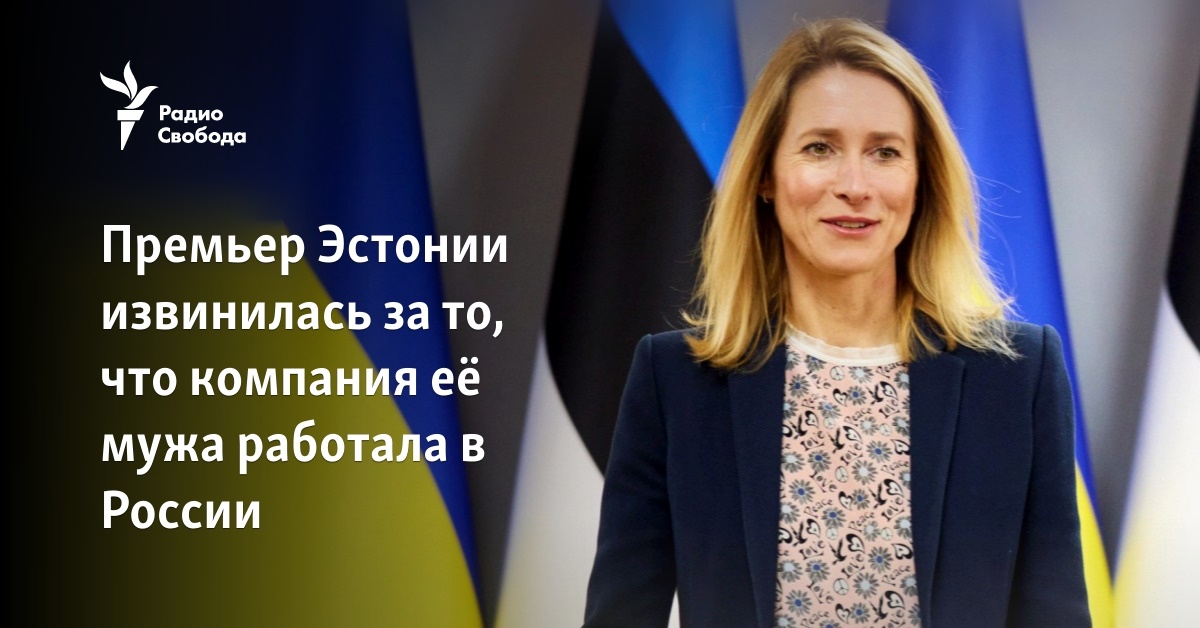 Estonian Prime Minister Kaya Kallas publicly apologized for the fact that her husband's company continued to work in Russia after the start of a full-scale war in Ukraine, reports Delfi. At the same time, she noted that her husband had already sold his share in the company, as Kallas put it, "for the price of a sandwich."
Also, the head of the Estonian government said that she does not intend to resign because of the scandal, adding that "the opposition can put forward a vote of no confidence if it collects the necessary number of votes."
"I am responsible for the moral assessments I gave," Kallas summed up. I call on all Estonian enterprises to do so."
Last week, journalists of the Estonian national television and radio broadcasting company ERR published an investigation, according to which the husband of the country's prime minister Kai Kallas earns money by delivering goods to Russia.
According to the media, Arvo Hallyk owned a stake in the transport company Stark Logistics, Kallas' wife provided the company with financial assistance in the amount of 350 thousand euros. Estonian President Alar Karis demanded an explanation from the Prime Minister.
Before the apology, Kallas stated that she holds a government position and does not conduct business at Stark Logistics, and that all questions should be addressed to the company itself. Hallyk, after the resonance in the mass media, announced plans to sell his share in the company, adding that his wife was not aware of his commercial activities.
Since the beginning of full-scale Russian aggression, Estonia has become one of the countries most actively supporting Ukraine. The country's authorities help Ukrainians both financially and by supplying weapons. The Prime Minister of Estonia, Kallas, advocated the termination of the issuance of entry visas to the European Union to Russians. In May 2023, in an interview with the British publication Financial Times, Kallas accused Estonian companies that did not refuse cooperation with Russia of hypocrisy.