Prisoner Ilya Yashin will be charged under the law on "foreign agents"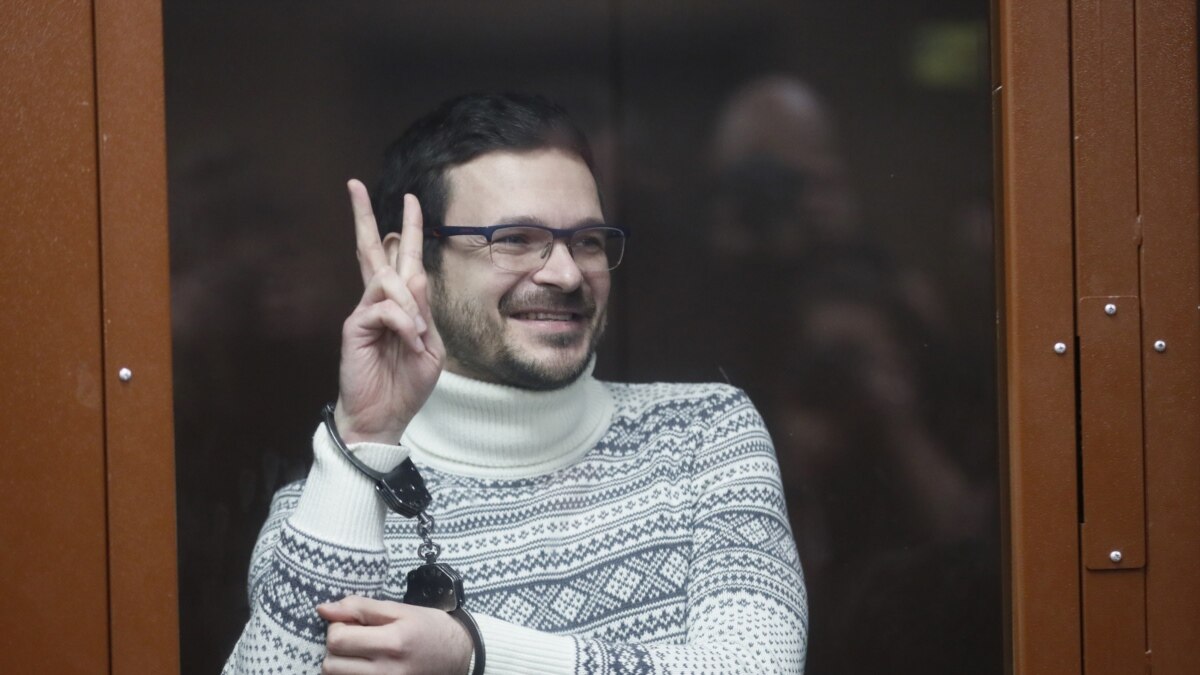 The authorities are going to draw up a report on the politician Ilya Yashin, who is in a pre-trial detention center in Moscow, due to the lack of marking of the so-called foreign agent in the publications in his Telegram channel. "Meduza" writes about this, which got acquainted with the materials of the administrative case. A message about this was also published in Yashin's telegram channel on his behalf.
Ilya Yashin was arrested in July 2022 and sentenced to 8 and a half years in prison for the article about the so-called fakes about the Russian army. As indicated by the Roskomnadzor administration for the Central Federal District, publications in its Telegram channel are not marked in accordance with the law on "foreign agents". Specifically, we are talking about six publications. As Yashin writes, "what is characteristic is that almost all of them concern Putin."
The FSIN's response to Roskomnadzor's request states that, although the politician did not have internet access in the pre-trial detention center to write something on social networks, he could "organize the process of disseminating information through third parties." It is reported that the protocol will be drawn up directly at the pre-trial detention center on November 8. "The next step, apparently, will be the initiation of a new criminal case against me," Yashin writes. According to the article of the Criminal Code, "Evasion from the performance of obligations stipulated by the legislation of the Russian Federation on foreign agents", repeated violations of obligations, including lack of marking, may result in imprisonment for a term of up to two years.
In his commentary, Yashin, recognized by human rights activists as a political prisoner, calls the law on "foreign agents" fascist and notes that "the Russian government forces people who disagree with its actions to label themselves foreign agents under the threat of prison." Yashin writes that he refuses to recognize himself as a "foreign agent" and does not intend to "brand" himself because he is "loyal to Russia and even behind bars I remain a patriot." Yashin emphasized that he understands that he can be threatened for refusing to comply with the requirements.
Yashin was declared a "foreign agent" shortly after his arrest in the summer of 2022. According to the current legislation, in order to recognize a person as a foreign agent, it is not even necessary to receive foreign financing.
The other day, Yashin expressed his solidarity with Alsa Kurmasheva, a journalist of the Tatar-Bashkir service of Radio Free Europe/Radio Liberty, who was arrested in Kazan in a criminal case about "foreign agents". Kurmasheva is accused of not voluntarily submitting a petition to the authorities to include herself in the register of "foreign agents" – this is the first such case in Russia against a journalist.