Protests by mobilized wives are to be prevented "at all costs"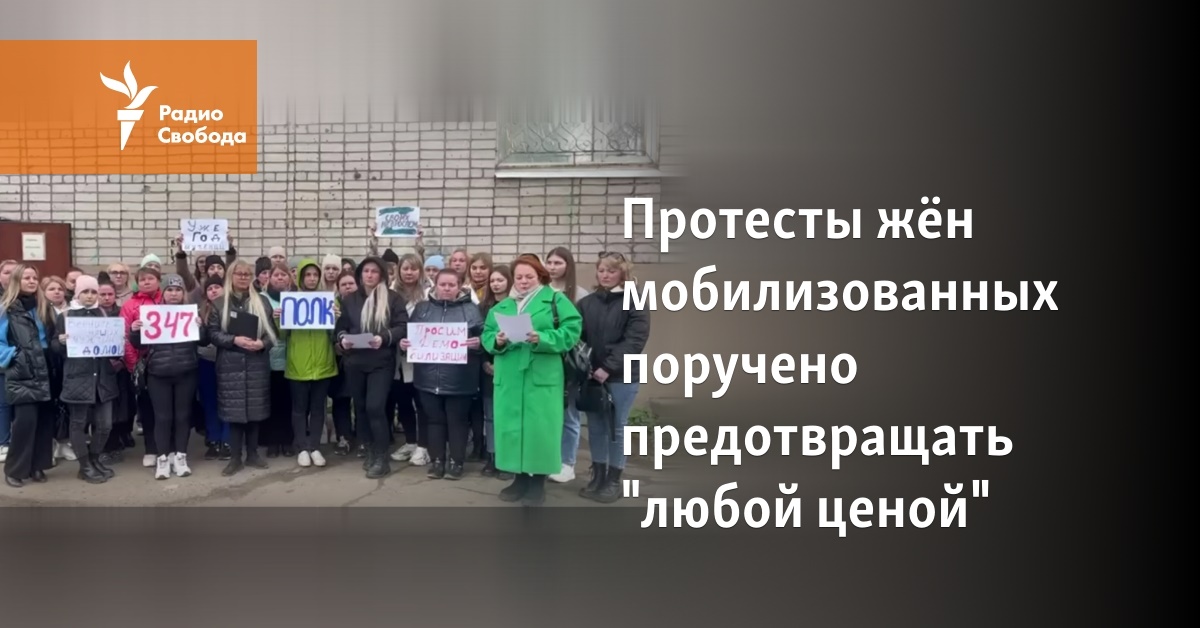 Vice-governors of Russian regions were instructed to carefully monitor the moods of the wives and other relatives of those mobilized. This was discussed at the seminar on domestic policy, which took place over the weekend at the "Senezh" workshop near Moscow, writes "Kommersant".
The seminar was largely devoted to the upcoming 2024 election campaign. The source of the publication The Insider in one of the regional administrations confirmed that the governors were given the task "at any cost" to stop the external protest. "They persuade, promise, pay. Anything, as long as it doesn't go out into the street, in any number, even 50 people," the source said.
The organizers of the seminar pointed out that possible protests by relatives of military personnel are "a risk factor that can be used before the presidential elections of Russia."
Sibir.Realii clarifies that recently the wives of Russian mobilized in several regions were refused permission to hold actions where they intended to demand the demobilization of their husbands, the provision of rotation, the granting of vacations, or the improvement of supplies for the war in Ukraine.
In Novosibirsk, a closed meeting was held in the local DK. The participants of the meeting demanded the original certificate on the mobilization of a relative and confirmation of their relationship with him. Officials threaten women that they will be prosecuted for unapproved public events. Only mass media approved by the local administration were present at the event.
In Krasnoyarsk, the wives of those who were mobilized received threats because of an attempt to organize a rally for the rotation of military personnel for the war in Ukraine. They began to be accused of working at the Armed Forces.
The authorities of St. Petersburg did not allow relatives of the mobilized to hold a rally on Dvortsova Square. The Moscow City Hall also refused relatives mobilized to hold a rally for the return of their loved ones home, explaining it by "coronavirus restrictions."