The Moscow City Court approved the arrest in absentia of Pussy Riot member Lucy Shtein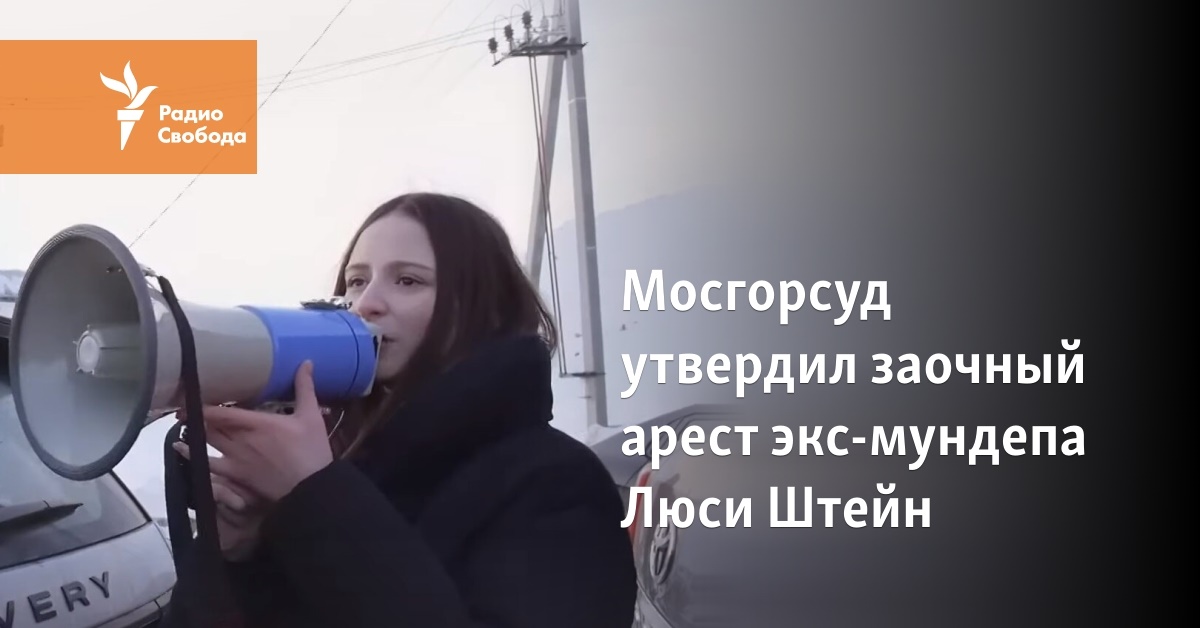 On Monday, the Moscow City Court confirmed the decision to arrest in absentia the former municipal deputy Lyudmila (Lyusa) Shtein. This is reported by TASS with reference to the press service of the court. A member of Pussy Riot is accused of spreading fakes about the Russian army.
On November 7, the Basmanny District Court of Moscow issued the initial decision to arrest Shtein in absentia. A criminal case against her was initiated in early February. The reason was Stein's posts and comments on social networks about the war in Ukraine and alleged war crimes by Russian servicemen, including the mass death of civilians in Buch.
In 2021, Luca Shtein was assigned an hour of restriction of freedom for a "sanitary matter" (participation in actions in support of Alexei Navalny). After the start of Russia's full-scale military invasion of Ukraine, she left Russia, cutting off the FSIN electronic bracelet. The Ministry of Internal Affairs declared her wanted.
Lyusya Shtein is a political and art activist, a member of the Pussy Riot action group. In 2017-2018, she held the position of municipal deputy of the Basmanny district of Moscow.