"Sarmat" was put on combat duty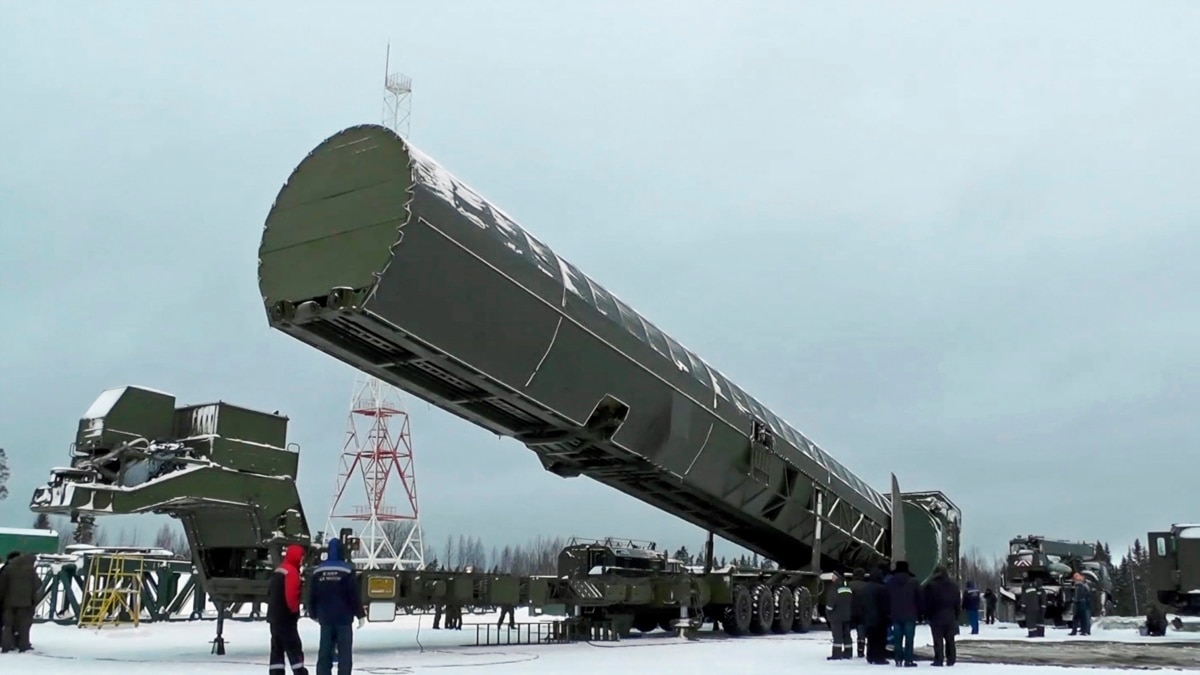 In Russia, the Sarmat strategic missile complex has been put on combat duty. This was announced on September 1 by the head of Roscosmos, Yury Borisov. He did not provide details.
This is the first statement of the official representative of the Russian authorities about the combat deployment of the new strategic complex. In February, President Vladimir Putin said that the first launchers of the "Sarmat" missile complex with a new heavy missile "stand in" for combat duty. In June, Putin said that this would happen "in the near future."
RS-28 "Sarmat" is intended to replace the Soviet intercontinental missiles "Voevoda". The missile is said to have a range of up to 18,000 kilometers and can carry 10-15 nuclear warheads. The Ministry of Defense reported on its first successful test in April last year. Subsequently, serial production of rockets began. Data on how many of them were produced and how many were put on combat duty are classified.
The American mass media reported that the launch of the intercontinental ballistic missile "Sarmat" on February 20, 2023 ended in failure – because Russian officials did not report about it. The launch was held in the background or even during the visit of US President Joe Biden to Kyiv.
Especially after the full-scale invasion of Ukraine, representatives of the Russian authorities often resort to veiled or direct threats to use nuclear weapons. Putin himself said that this is possible in case of a threat to the sovereignty and territorial integrity of Russia. In pro-Kremlin media, there were claims that one Sarmat missile was allegedly enough to destroy Great Britain, and the singer Denis Maidanov, a member of the State Duma, sang the song "Sarmatushka" with the words: "And the world bourgeoisie trembles, gathering on the road to hell, and is on combat duty our mighty handsome Sarmat."
In February 2022, after the invasion of Ukraine, Putin ordered to put Russia's nuclear forces on high alert. There was no notification of the cancellation of this order. At the same time, the US intelligence services have repeatedly noted that there are no signs of preparations for the use of nuclear weapons by Russia.