Social security payments and recovery: Ukraine will attract almost $3 billion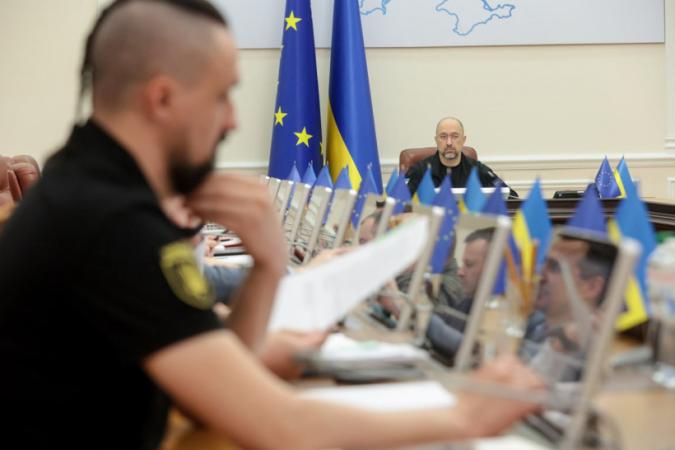 At the meeting on May 19, the government made a number of decisions to attract additional financial resources. This was announced by Prime Minister Denys Shmyhal.
Photo: kmu.gov.ua 0
►Read the "Ministry of Finance" page on Facebook: главные финансовые новости
Attracting funds
The Cabinet of Ministers supported the participation of Ukraine in the European program "Mechanism "Soedinenie Evropy".
"This is a way to finance the development of modern transport, energy and digital infrastructure from the EU. The total budget of the program until 2027 is almost 21 billion euros," said Denys Shmyhal.
The government also decided to attract a loan from the International Bank for Reconstruction and Development for $500 million and a grant for $1.2 billion.
According to the Prime Minister, this is part of a major cooperation project with a total volume of $16.4 billion plus 1.4 billion euros. The funds are used to pay salaries, pensions, social assistance and medicine.
Read: The Cabinet of Ministers approved the decision to attract additional financing from the MBRD
The Cabinet of Ministers also approved an agreement to raise a $1.5 billion loan under the guarantee of the Japanese government as part of the project to support the development and recovery policy.
"These funds will be directed to the strengthening of social protection and recovery of Ukraine," the Head of Government noted.
The Prime Minister also reported that the Board of Directors of the EBRD adopted a resolution that started the increase of the bank's capital – approximately by 3-5 billion euros. According to him, these are funds for macro-financial assistance to our state and reconstruction.
Denys Shmyhal emphasized that it was only the third time in its thirty-year history that EBRD shareholders resorted to such a step, and thanked the Bank for its determination, reliability and consistency.
Conference "Invest Talk Summit" Find out how to make money on investments in 2023-2024! Details on the website.
Promo code for a 10% discount: minfin10.
🕵️ We created a small survey to learn more about our readers.
💛💙 Your answers will help us become the best, pay more attention to topics that are interesting to you. 🤗 We will be grateful if you find a minute to answer our questions.
Source: Ministry of Finance
Views: 7