The EU froze the assets of the Russian Central Bank worth more than 200 billion euros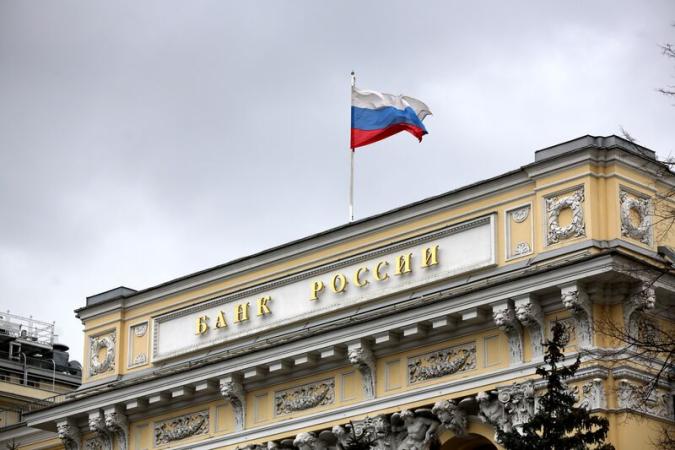 Since the beginning of the war in Ukraine, the EU has blocked more than 200 billion euros ($215 billion) of assets of the Central Bank of Russia, Bloomberg reports with reference to new data disclosed by European banks as part of the 10th package of sanctions.
Photo: bloomberg.com 0
► Read the Telegram channel "Ministry of Finance": the main financial news
What is known
"The EU intends to make sure that Russia will pay for the damage caused to Ukraine," said the representative of the European Commission, Christian Wiegand, who confirmed the data on the amount of frozen assets.
He noted that the EU is "studying ways to use frozen assets to achieve this goal." According to Vygand, the European Commission works closely with Sweden, which presides over the EU, to discuss how Russian assets can be used.
The EU also froze 24.1 billion euros of assets belonging to sanctioned Russians and Russian companies for 14 months since the start of the war. More than 1,500 individuals have been sanctioned, hundreds of goods and technologies have been banned from exporting to Russia.
Let's remind
In the fall of 2022, the head of the European Commission, Ursula von der Leyen, proposed to study the possibility of using frozen Russian assets for the reconstruction of Ukraine. In May of the same year, the head of European diplomacy, Josep Borrell, also made a similar proposal in an interview with the Financial Times.
In February, the EC decided to create a working group to study this topic. It should determine what are the ways of using frozen Russian assets in accordance with EU legislation.
The European Union countries froze the assets of Russians under sanctions for a total of €20.9 billion, Bloomberg calculated in March. Since the fall of 2022, the amount of frozen assets has grown by approximately 20%. The agency notes that European officials are confident that much more frozen property can be found in Europe.
Conference "Invest Talk Summit" Find out how to make money on investments in 2023-2024! Details on the site.
Promo code for a 10% discount: minfin10.
🕵️ We created a small poll to get to know our readers better.
💛💙 Your answers will help us become the best, pay more attention to topics that are interesting to you. 🤗 We will be grateful if you find a minute to answer our questions.
Source: Ministry of Finance
Views: 27