The explosion at the Tambov powder factory is being investigated as a terrorist act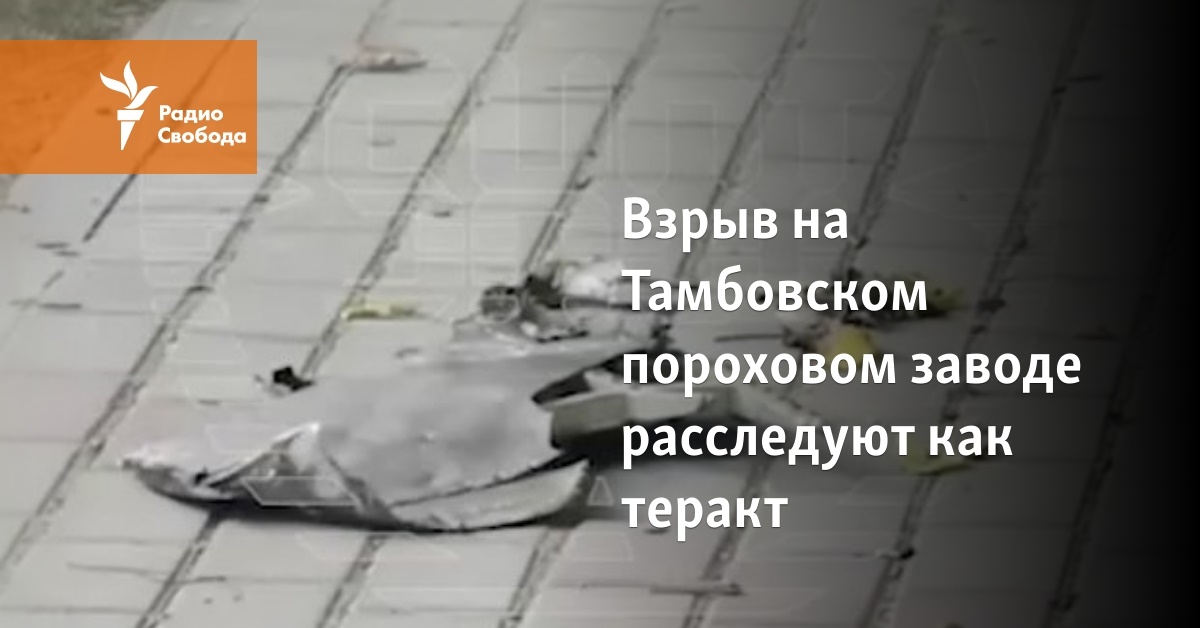 The explosion that occurred on November 11 at the Tambov powder factory in the city of Kotovsk is being investigated as a terrorist act. "Kommersant" writes about it.
At the factory, as a result of the explosion and the subsequent fire, a building with an area of ​​more than 300 square meters was destroyed. According to the regional Ministry of Emergency Situations, no one was injured.
According to the publication's sources, in the building destroyed by the explosion, investigators found fragments of a drone that, as it is assumed, attacked the plant. The wheels, engine fragment, carburetor, chassis and other parts of the alleged drone were seized from the site. Judging by the nature of the damage, the impact hit the roof of the building.
The case of the fire at the Tambov gunpowder plant is being handled by the fourth investigative department of the Department for Investigation of War Crimes, Genocide, and Rehabilitation of Nazism of the Main Investigation Department of the Investigative Committee of Russia.
According to Kommersant, it is this unit that investigates all significant crimes committed with the use of drones and missiles on the territory of Russia.
On the morning of November 14, at the Tambov powder factory, firefighters extinguished a fire on an area of ​​five square meters in a detached one-story brick building. Its reasons are established. As the Telegram channel "Baza" writes, the Tambov powder factory tried to attack the drone.
The Tambov Gunpowder Plant is one of Russia's largest producers of gunpowder for small arms and artillery ammunition. After the start of the full-scale invasion of Russian troops into Ukraine, the company increased its production by 34%. Since January 2023, the plant is part of the Rostec state corporation.
Tambov region is located approximately 700 kilometers from the border with Ukraine.