The "Grain Agreement" will be extended – Bloomberg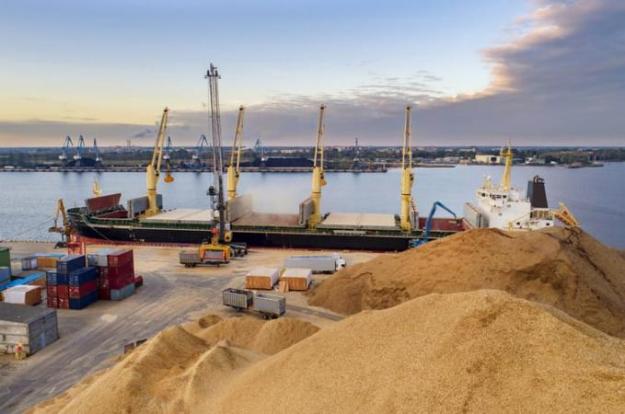 The "grain agreement" that allows Ukraine to export products through a safe corridor in the Black Sea will be extended. Russia, which blocked the process, allegedly agreed. Bloomberg writes about it.
0
►Read the Telegram channel "Ministry of Finance": the main financial news
What is known
"The agreement that allows Ukraine to export food from key ports through the Black Sea is planned to be extended," the publication writes, citing unnamed Turkish officials.
According to Bloomberg, Russia "has agreed to remain in the agreement."
Read: "Grain Agreement" under threat of failure: the Russian Federation has blocked inspections of courts in the Bosphorus
Let's remind
Since the signing of the UN-supported Black Sea Grain Initiative in Turkey on July 22, millions of tons of grain and other food products have been exported from Ukrainian ports, which helped reduce world food prices from record high levels.
During the negotiations, Russia proposed to extend the agreement for 60 days, which is half the previous term, but Ukraine rejected this proposal.
The so-called "grain agreement" was concluded for the first time with the mediation of the UN and Turkey in July last year for a period of 120 days. She allowed to transport Ukrainian agricultural goods across the Black Sea to the world market. In November, the agreement was extended for another 120 days.
Conference "Invest Talk Summit" Find out how to make money on investments in 2023-2024! Details on the site.
Promo code for a 10% discount: minfin10.
🕵️ We created a small poll to get to know our readers better.
💛💙 Your answers will help us become the best, pay more attention to topics that are interesting to you. 🤗 We will be grateful if you find a minute to answer our questions.
Source: Ministry of Finance
Views: 15