the main route for Ukrainian grain to bypass the Russian blockade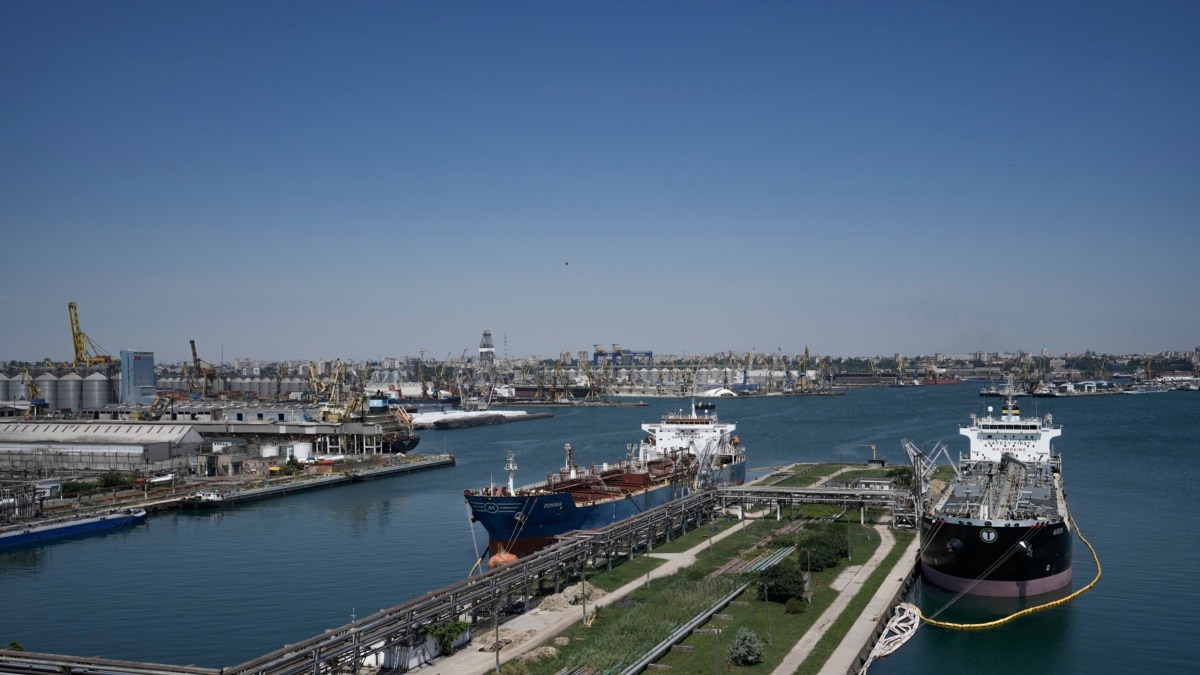 The Romanian government is working to expand the capacity of its Black Sea port of Constanta to transport more Ukrainian grain as Russia blockades and bombards Ukraine's ports.
The Romanian direction and the Danube corridor will be the main transit direction for grain products.
The port of Constanta is located not far from Ukraine and it has become an important route for the export of Ukrainian grain, which is delivered to Romania by rail and river barges across the Danube.
Officials in Bucharest announced that they plan to increase the transit of Ukrainian grain to 4 million tons per month in the near future.
It is about improving railway connections with Ukraine, as well as increasing the number of river barges on the Danube so that they can also run at night.
This is facilitated by European Union financing within the program "Corridors of Solidarity" with Ukraine.
"This is a clear confirmation that Romania is making serious efforts to help Ukraine with grain transit, as well as to connect the region," said Marcel Čolaku at the government meeting.
A prominent representative of the Ukrainian government, Olga Stefanishyna, recently confirmed in an interview with Voice of America the importance of Romania for transit from Ukraine in Kyiv's agreements with the EU.
"Today, it has been decided that the Romanian direction and the Danube corridor will be the main direction of transit of grain products. Accordingly, the investment of funds and the development of infrastructure in this direction will be a priority in the coming years," said Olga Stefanishyna, Deputy Prime Minister-Minister for European and Euro-Atlantic Integration of Ukraine.
Other EU countries, in particular the Baltic states, also offer the transit of Ukrainian grain through their seaports, calling on the European Commission to subsidize the transportation of goods from Ukraine to remote ports on the Baltic Sea.
Also, the European Union should decide in the near future whether to extend the temporary ban on the import of Ukrainian grain into the five EU countries neighboring Ukraine, which was supposed to expire on September 15.
Poland, Slovakia, Hungary, Romania and Bulgaria say they are ready to facilitate the transit of Ukrainian grain, but want to extend the import ban until the end of the year to protect their farmers from what they say is a drop in prices due to an influx of cheaper Ukrainian grain.
Ukraine rejects any obstacles for Ukrainian goods to enter the market of the European Union, with which Kyiv has an agreement on a free trade zone.
Ukrainian officials emphasize that Ukraine is preparing to become a full member of the EU, and therefore Europe must be ready for Ukrainian goods to compete freely on the common European market.