The NBU calculated the share of Visa and Mastercard in the Ukrainian market of payment cards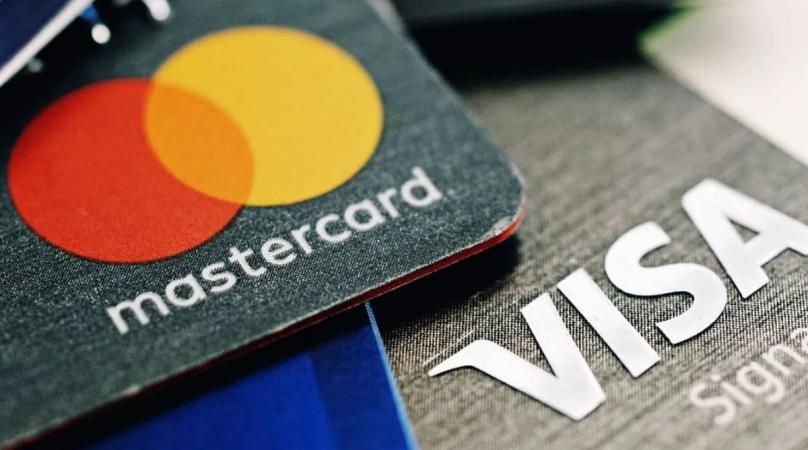 In 2022, the Visa international payment system increased its share of the Ukrainian payment card market to 45.6% from 42.4% in 2021, while the market leader Mastercard's share decreased to 53.9%, respectively, from 56.9%. This is stated in the annual report of the National Bank.
Photo: informator.ua 0
► Read the Ministry of Finance Telegram channel: the main financial news
Increasing the number of cards
According to the regulator, the total number of Visa cards issued in 2022 increased from 37.8 million to 50 million, Mastercard – from 50.7 million to 59.2 million.
At the end of 2020, the share of Visa cards in the market was 34.4% (25.2 million pieces), and Mastercard — 64.8% (47.6 million pieces).
The share of cards of the National Payment System "Ukrainian payment space" in 2022 decreased to 0.5% from 0.7% in 2021, 0.8% in 2020 and 1% in 2019, and their total number for the first time during these years it decreased from 0.6 million to 0.5 million pieces.
The share of other payment systems in 2022 was 0.04%.
In 2022, the total number of issued payment cards in Ukraine increased by 23.2% — from 89.1 million pieces to 109.8 million pieces, while a year earlier — by 21.3%.
At the same time, the number of payment cards used to make payments in December amounted to 46.3 million pieces, or 42.2% of issued cards.
Leaders in issuing payment cards
According to the NBU, the leaders in issuing payment cards are:
Privatbank — 43.8%,
Oschadbank – 15.4%,
Universal Bank (mono) — 13.2%.
Read also: NovaPay received a new NBU license and will now be able to open accounts and issue payment cards
Contactless cards
In 2022, the number of contactless payment cards used for transactions increased. In December 2022, compared to December 2021, their number increased by 30.7% — from 20 million to 26.1 million pieces.
In total, more than half (56.5%) of payment cards used in December 2022 for spending operations are contactless cards.
Payment terminals
The number of payment terminals in the trade and service network decreased by 15.8% compared to 2021 — to 359.2 thousand. (of which 348.1 thousand pieces, or 96.9% are contactless terminals), the number of banking devices (ATMs, PTKS and payment terminals) — by 15.5%, to 37.6 thousand.
The largest number of payment terminals in:
Privatbank — 60.4%,
Oschadbank — 19.6%,
Raiffeisen Bank — 7.6%.
Conference "Invest Talk Summit" Find out how to make money on investments in 2023-2024! Details on the website.
Promo code for a 10% discount: minfin10.
🕵️ We created a small survey to learn more about our readers.
💛💙 Your answers will help us become the best, pay more attention to topics that are interesting to you. 🤗 We will be grateful if you find a minute to answer our questions.
Source: Ministry of Finance
Views: 9