The new case against Myftakhov is related to the conversation about Zhlobytskyi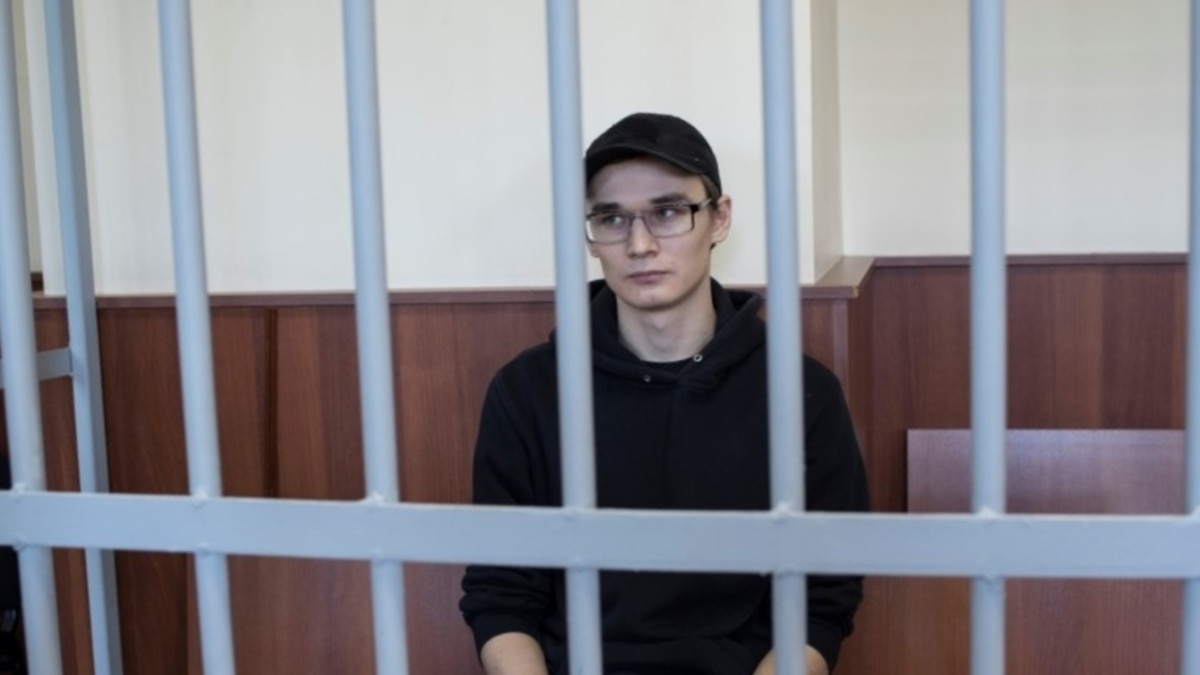 A new criminal case against the mathematician Azat Miftahov, whose prison term for the previous case ends a few days ago, was initiated because of a conversation about the 17-year-old anarchist Mikhail Zhlobytsky, who committed an explosion in the Arkhangelsk FSB office. Telegram channel FreeAzat!, dedicated to supporting the prisoner, writes about this with reference to Myftakhov himself.
It is asserted that Myftakhov, according to the linguistic expertise conducted in the case, "expressed approval" of Zhlobytsky's deed in a conversation with two witnesses from among the prisoners. The charge of justifying terrorism will be brought against Miftahov on September 4, the day of his release from the colony, it is said. The mass media, citing sources, previously reported that the mathematician would be detained again on the day of his release and that a measure of restraint would be chosen in a new case. Officially, the authorities did not comment on this.
Earlier it became known that the reason for the case on the justification of terrorism was Myftakhov's comments while watching a TV program among prisoners, however, it was not specified what these comments were about.
Azat Miftakhov, a graduate student of mechmat at Moscow State University, was previously sentenced to six years in prison on charges of hooliganism. According to the investigation and the court, he and his associates who adhere to anarchist views broke the window of the United Russia office in the Khovrino district of Moscow and threw a smoke bomb into the room. At the same time, there was no one in the office. Myftakhov reported that he gave the testimony against himself under torture.
According to a new criminal case initiated by the FSB, Miftahov faces up to five years in prison.
At the moment, Myftakhov is in the SHIZO, where he was sent for allegedly ignoring the request of a colony employee about the time to start cleaning the cell.
On August 17, Rosfinmonitoring added the mathematician to the list of terrorists and extremists.
Anarchist Mikhail Zhlobytsky detonated a homemade bomb in the reception area of ​​the Arkhangelsk FSB office on November 4, 2018. At the same time, he himself was killed, and three employees of the special service were injured. Dozens of criminal cases were instituted in Russia due to statements that, according to the investigation, justified Zhlobytsky's act, which the authorities classified as a terrorist act. Among other things, the case was initiated against Zhlobytskyi's aunt because of poems about her nephew.