The UN Council will present a report on the crimes committed by the Russian military in Ukraine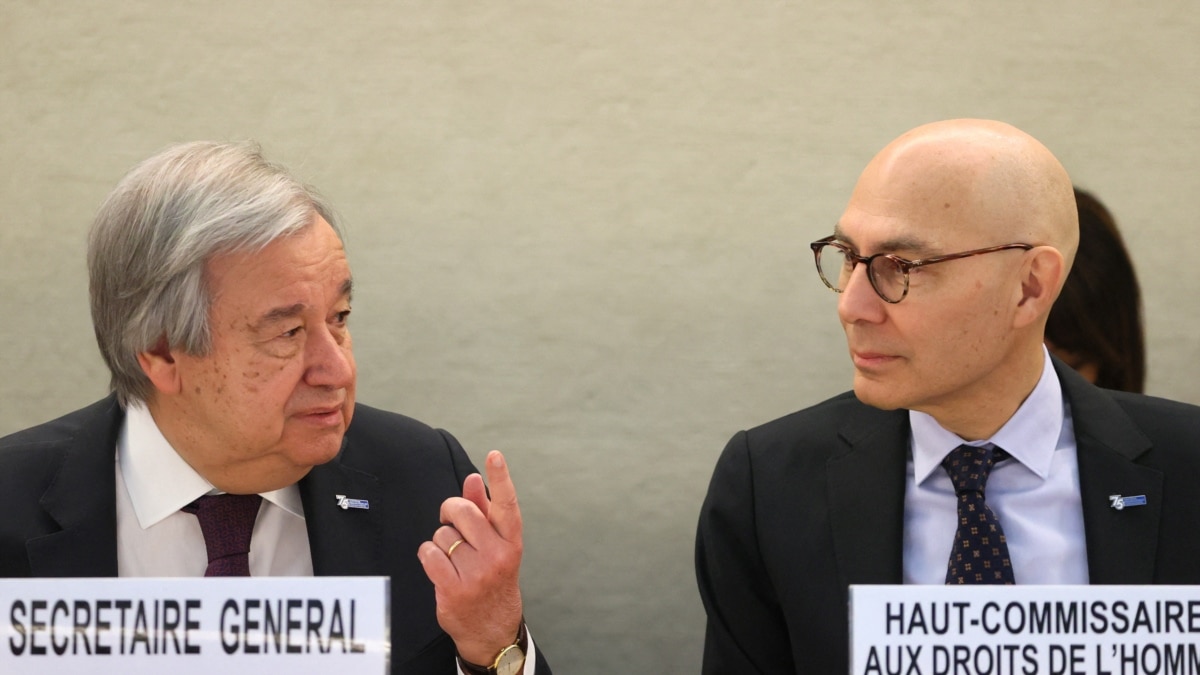 The Office of the UN High Commissioner for Human Rights recorded numerous cases of human rights violations as a result of the Russian invasion of Ukraine. This was announced at the opening session of the UN Human Rights Council in Geneva by Antonio Guterres, the Secretary General of the organization, and Volker Turk, the High Commissioner.
Both high-ranking representatives of the UN condemned the Russian aggression. According to Guterres, the most massive violations of human rights on the planet are now connected precisely with the Russian invasion. He mentioned the killing of civilians, the appearance of a large number of displaced persons, as well as dozens of cases of sexualized violence by the Russian military against civilians, both women and men, recorded by the Office of the High Commissioner for Human Rights in the occupied territories of Ukraine.
During the session, the head of the Commission for the Investigation of Events in Ukraine, Eric Mese, is expected to make a report in which he will present evidence of war crimes allegedly committed by Russian soldiers. It is expected that the session will approve the extension of the commission's mandate.
Deputy Minister of Foreign Affairs of Russia Sergey Ryabkov should take part in the work of the session. He is present as an observer – after the invasion of Ukraine, Russia was excluded from the number of member states of the Council. Russia denies that its military is committing crimes in Ukraine.
Today it became known about a new initiative of the European Commission in connection with the war in Ukraine. Together with Poland, it intends to investigate cases of Ukrainian children being taken to Russia, with the aim of finding those taken out and bringing those responsible for their abduction to justice. This is reported by Deutsche Welle and Polish Radio. The authorities of Ukraine and a number of other countries accuse Russia of deporting children from occupied territories.
The Russian authorities do not deny that children, especially orphans, are indeed taken away, placed in orphanages, and also officially adopted or placed under guardianship. Russian representatives explain this by concern for children; in addition, official Moscow considers the territories from where the children are taken to be part of the territory of Russia – which is not recognized by the world community.
Child Rights Commissioner Maria Lvova-Belova recently thanked Vladimir Putin for the fact that she managed to adopt a 15-year-old boy from Mariupol. At a recent rally-concert in Luzhniki, the organizers arranged a performance from the stage of a girl from Mariupol, who was supposed to thank a certain Russian officer for "saving children" from the city destroyed during the storming. The journalists found out that the girl's mother died in the storm.