Tyumenets was arrested on suspicion of working for Ukrainian intelligence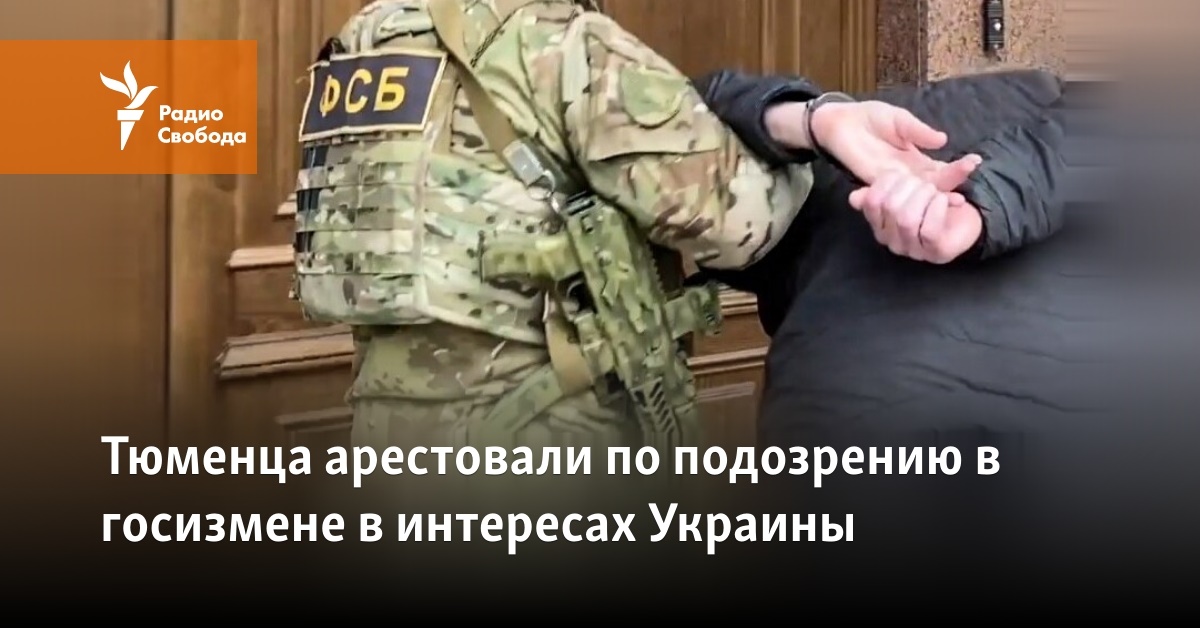 A resident of Tyumen was detained on suspicion of collecting data on military facilities in the region and handing them over to the Ukrainian special services for a reward. This is reported by the 72.ru site with reference to the press service of the FSB regional office. The detention took place back in October, but it became known about it only now.
According to RIA Novosti, the court sent the detainee to the SIZO. Ego is accused of treason.
This is not the first criminal case that the FSB has initiated against residents of the Tyumen region who, according to the investigation, work in the interests of Ukraine. In July of this year, the special service reported on the detention of a Russian man who, according to the department, persuaded the servicemen of one of the military units of the region to go over to the side of the Ukrainian Armed Forces. In the same month, the FSB detained several residents of the region, whom it called "nationalists" and accused of preparing a terrorist attack "at the behest of Ukrainian paramilitary forces."
In October, law enforcement officials reported on the initiation of a criminal case under the article of treason against a man from Tyumen who left Russia to fight on the side of Ukraine.
In October 2023, "Vyorstka" calculated that in the first half of 2023, Russian courts considered criminal cases and sentenced 15 people accused of high treason. This is four times more than in the first half of 2022.
Cases of high treason are almost always marked "secretly", and the defenders are under a non-disclosure agreement, so information about the essence of the accusation becomes known only in isolated cases.