"United Russia" and the candidates for power are winning by a large margin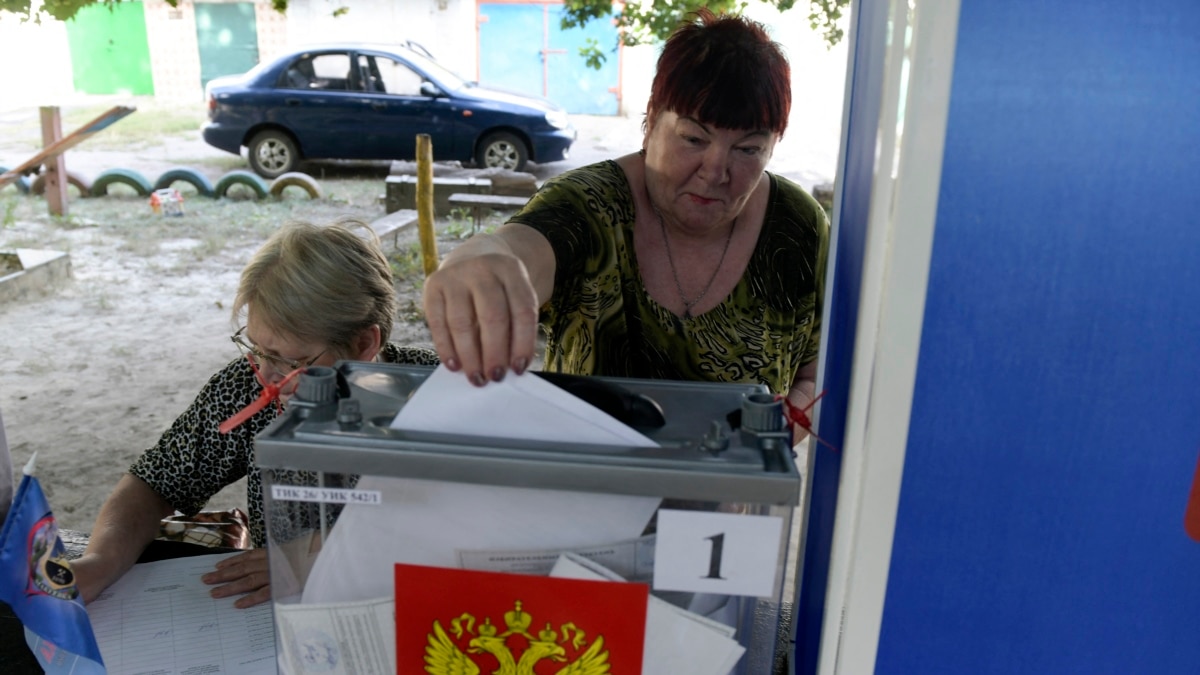 In Russia, voting in elections of various levels has ended. According to the preliminary results of the voting, "United Russia", the current heads of the regions or other candidates supported by the authorities won in almost all regions.
The Russian authorities also held voting in the occupied territories of Ukraine – in part the territory of the Donetsk, Luhansk, Zaporozhye and Kherson regions. Ukraine and Western countries have already declared that they do not recognize his legitimacy. Russian election commissions claim that "United Russia" will win there with a high turnout.
September 10 was the so-called single voting day. In most regions, it lasted for several days. Independent observers noted numerous violations. In connection with the tightening of the legislation, multi-day voting and repression of the authorities against independent initiatives, the so-called non-systemic opposition was practically not engaged in organizing surveillance.
Head elections were held in 21 regions. The current mayor of Moscow, Sergey Sobyanin, wins the mayoral elections. On given by the election committee, more than 80 percent of those who voted used remote electronic voting. His results have already been summarized, Sobyanin, according to official data, received more than 2 million votes, the Central Committee has already congratulated him on his victory. In second place is Leonid Zyuganov, representative of the Communist Party of the Soviet Union, who received almost 10 times fewer votes than Sobyanin. Representatives of the opposition and independent observers previously criticized the DEG system for its lack of transparency – in particular, it was alleged that it was used to falsify the State Duma elections in 2021. The authorities deny it.
The current heads of regions also win in other subjects, there will not be a second round, according to preliminary data, in any of them. In Khakassia, after the United Russia candidate withdrew from the elections, the incumbent governor, the CPRF candidate Valentin Konovalov, won. Sibir.Realii publishes the results of voting in Siberia and the Far East.
The election campaign took place against the background of the war in Ukraine, but the candidates rarely touched on this topic. According to the legislation adopted in Russia, criticism of the war can lead to accusations of the so-called discrediting of the army or the spread of fakes. As a rule, only candidates from the parties represented in the State Duma took part in the elections, all of them support the invasion of Ukraine. Only in a few regions were candidates from the "Yabloko" party presented, they spoke under the slogans "For Peace". Supporters of Alexei Navalny called to vote for this party's list in the elections in Yekaterinburg – this (along with candidates for single-mandate constituencies in the same elections) was their only recommendation as part of the so-called Smart Voting. In Yekaterinburg, the election results have not yet been summarized.