Vladimir Kara-Murza was sent to SHIZO for the fifth time in a row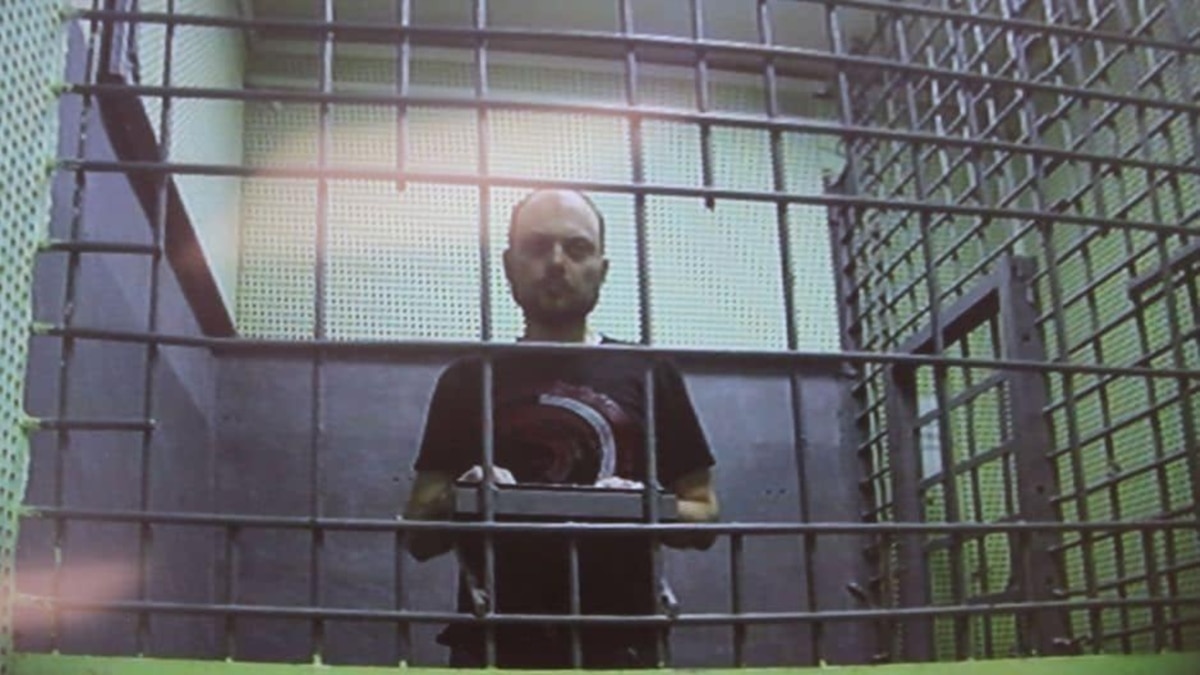 Opposition politician Vladimir Kara-Murza was sent for the fifth time in a row to a high-security prison in Omsk, where he is serving a 25-year term of imprisonment. This was reported by lawyer Vadim Prokhorov.
According to the lawyer, at 5 a.m. in the colony, the wake signal was not turned on – instead, the employee tapped the key on all the cells, except Kara-Murza's cell.
"No one knocked on Vladimir Kara-Murze's door, he was sleeping peacefully (of course, without having a watch with him). At exactly 05:08, the door of his cell was opened, a delegation of colony employees entered the cell with the video recording turned on and recorded the fact of the "violation". sentenced to another 15 days of penal isolation," wrote Prokhorov.
Earlier, Kara-Murze was charged with 14 violations of the regime, as a result, he was recognized as a malicious offender and transferred to strict conditions for serving his sentence.
"Vladimir Kara-Murza is placed in truly torturous conditions – which causes particular concern due to his serious health condition," Prokhorov wrote.
The politician's lawyer team is preparing complaints about the conditions of his detention and the illegal use of recovery measures.
At the end of April 2022, a criminal case was initiated against Vladimir Kara-Murza for the public dissemination of so-called fakes about the Russian army motivated by political hatred. The reason for the prosecution was the politician's speech before the members of the Arizona House of Representatives. According to the investigation, Kara-Murza spread "knowingly false information" that the Russian military is bombing residential areas, maternity homes, hospitals and schools in Ukraine, which "caused significant harm to the interests of the Russian Federation."
Later, Kara-Murza was charged with treason and the implementation of the activities of an organization deemed undesirable in Russia. On April 17, 2023, the politician was sentenced to 25 years in a penal colony. Journalists and human rights activists repeatedly demanded the release of Kara-Murza.