Yandex's parent company may sell its entire business in the Russian Federation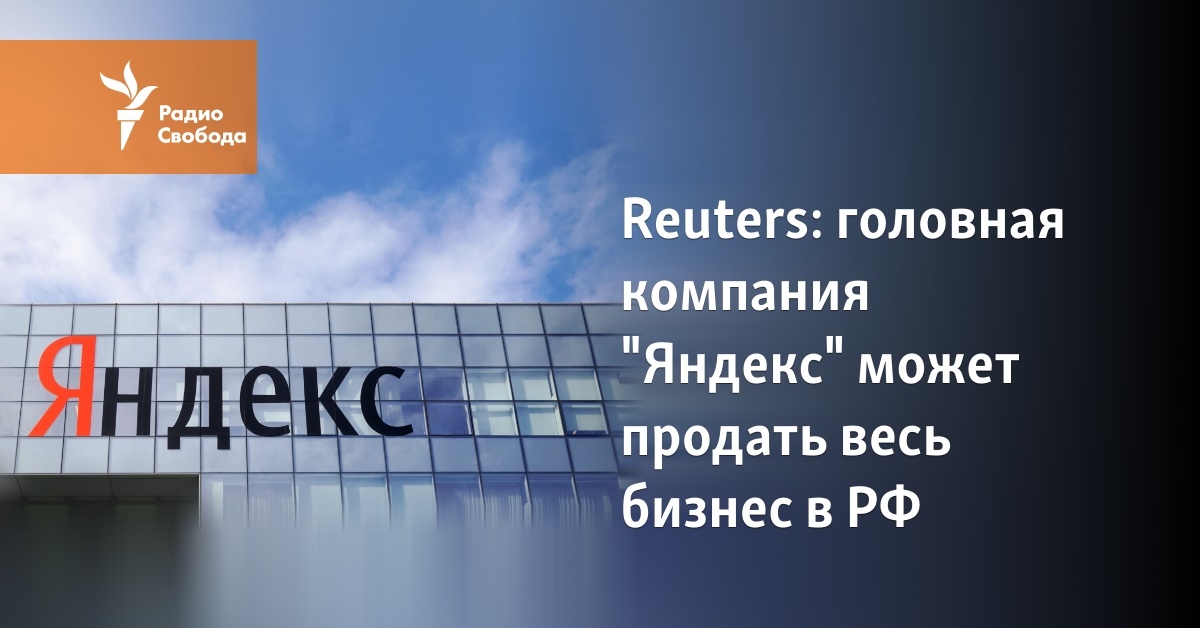 The main company of the "Yandex" group – the Dutch Yandex NV – is considering the possibility of selling all of its Russian assets at once, and not just the controlling stake. This was reported by Reuters on Tuesday, citing three sources familiar with the situation. According to the agency, they want to complete the deal by the end of 2023.
The technology company "Yandex", which is often called the "Russian Google", was one of the few Russian firms that had the potential to become a global business until Moscow launched a full-scale war against Ukraine in February 2022, according to Reuters.
The publication also states that under pressure from the Kremlin's content-related requirements, Yandex sold its news aggregator and other online resources to the state-controlled VKontakte resource at the end of 2022. Then work on corporate restructuring began.
One of the Reuters sources said that Yandex can sell 100% of the holding company, which is being created in the Kaliningrad region. Another interlocutor of the agency called the full exit of Yandex NV quite likely, but not yet decided. A third source noted that such a scenario would lead to a complete severance of Yandex NV's relations with Russia. At the same time, it is indicated that the buyers will not receive 100% of the assets, since the management of "Yandex" and other Russian investors can claim the share.
One of the Reuters interlocutors estimated the total cost of the transaction at 560 billion rubles ($6.18 billion – RS.), taking into account the 50% discount that the Russian authorities require when selling foreign assets. Another source said that the transaction amount is about $5 billion.
Yandex declined to comment.
The capital of Yandex NV is divided between the family trust of Yandex founder Arkady Volozh LASTAR (8.5%) and company employees (3.2%), the remaining 87.6% is in free circulation. As of the end of September, the main owners of the voting shares of Yandex NV were LASTAR, to which Volozh transferred his share (45.1%), other members of the board of directors and employees of the company (8.4%), writes RBC.
In August, the founder of "Yandex" Arkady Volozh issued an anti-war statement in which he condemned Russia's war against Ukraine. The entrepreneur noted that he has been living in Israel since 2014 and is engaged in supporting IT specialists who left Russia after the start of the war.