16 people were arrested in the case of mass riots in Makhachkala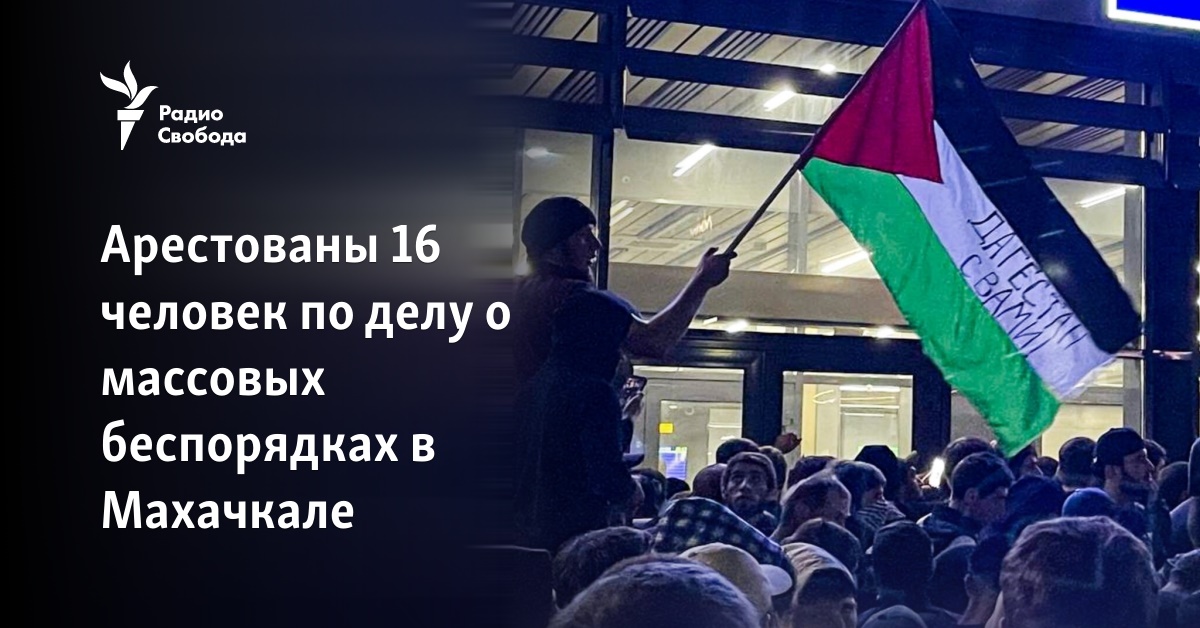 The Supreme Court of Dagestan received 16 complaints about arrests in the case of participation in mass riots during an anti-Semitic action at the Makhachkala airport. Mediazona found information about this on the court's website.
The names of the suspects in the case are still unknown. All of them were arrested by the district court in Makhachkala.
Earlier in Dagestan, at least 336 protocols on minor administrative articles were drawn up against the participants of the anti-Semitic riots at the Makhachkala airport. Mainly according to the article on violation of the rules for holding rallies. There was no information about the initiation of cases under the criminal article of participation in mass riots accompanied by violence.
The international human rights organization Human Rights Watch calls the reaction of the Russian authorities to anti-Semitic demonstrations in the North Caucasus inadequate to what happened. Such a reaction to pogroms is significantly different from the level of persecution of participants in peaceful political actions. Instead of suppressing critics, the authorities should focus their efforts on preventing xenophobic attacks, human rights activists believe.
On October 29, several hundred people seized the Makhachkala airport, trying to find Jews among the passengers of the flight from Tel Aviv. Against the backdrop of Israel's actions in Gaza, those gathered demanded the expulsion of Jews from Dagestan. The local police only tried to calm the crowd. After the people broke through to the airfield, the Russian Guard soldiers entered the airport, the damage to which, according to official data, was estimated at hundreds of millions of rubles. About 20 people were injured in clashes with the Russian Guard.
Representatives of the Russian authorities, including President Vladimir Putin, claim that the riots were organized from abroad, in particular from Ukraine. The Ukrainian authorities deny this.