Evgenia Kara-Murza fears for her husband's life in the Omsk colony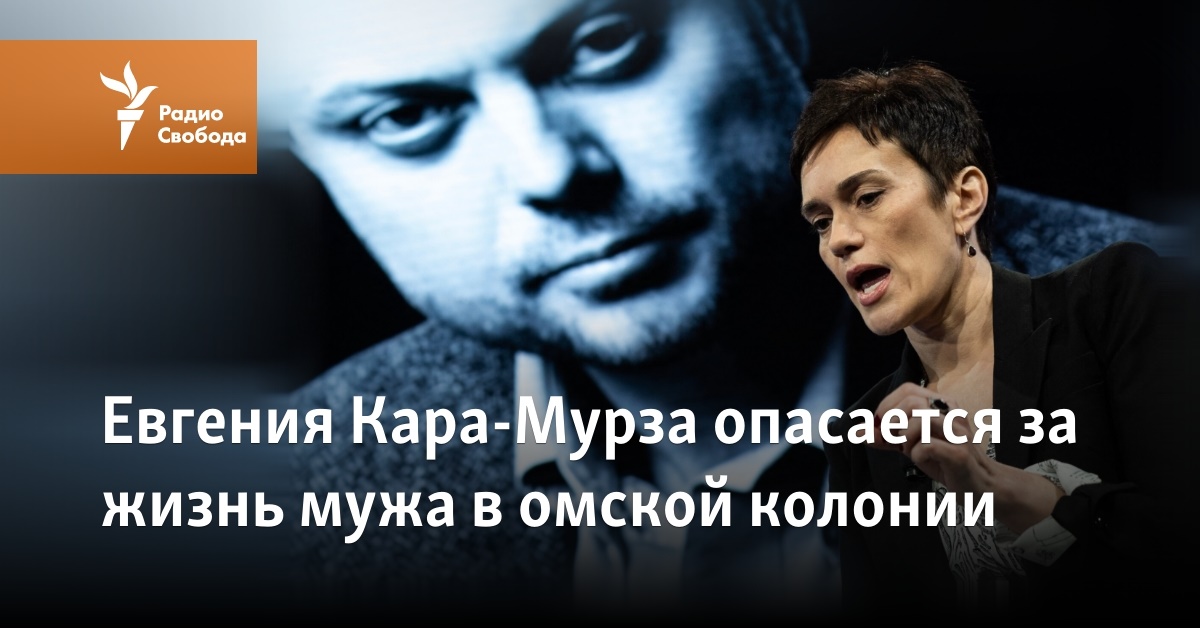 The wife of the Russian opposition politician Vladimir Kara-Murza, who is serving a 25-year term in a strict regime colony in Omsk, said that she fears for her husband's life.
Evgenia Kara-Murza made this statement in London at a ceremony held in the House of Lords, where she, on behalf of her husband, accepted the Freedom Award, awarded to him by the International Association of Liberal Parties. This is reported by "Voice of America".
42-year-old Vladimir Kara-Murza suffers from polyneuropathy, which is a consequence of attempts to poison him in 2015 and 2017, as a result of which he fell into a coma both times. This diagnosis is a contraindication for detention in prison conditions. If this disease is not controlled by medicines and physical exercises, it makes the limbs of a person insensitive.
According to Evgenia Kara-Murza, physical exercises are impossible in the cell with an area of ​​three by one and a half meters, where her husband has been held since September and where only a bed and a stool without a back are placed. The state of health of Vladimir Kara-Murza worsens in such conditions. "They use these cells as a form of torture," said the oppositionist's wife.
She also fears that in prison Vladimir Kara-Murza may be subjected to another attempted murder. "The fact that he was isolated as much as possible, of course, makes me very worried about his life," Evgenia Kara-Murza explained.
On November 1, Vladimir Kara-Murza was sent to the SHIZO for the fifth time in a row. Earlier, he was charged with 14 violations of the regime, as a result, he was recognized as a malicious offender and transferred to strict conditions for serving his sentence.
"Vladimir Kara-Murza is placed in truly torturous conditions – which causes particular concern due to his serious health condition," wrote lawyer Vadym Prokhorov.
At the end of April 2022, a criminal case was initiated against Vladimir Kara-Murza for the public dissemination of so-called fakes about the Russian army motivated by political hatred. The reason for the prosecution was the politician's speech before the members of the Arizona House of Representatives. According to the investigation, Kara-Murza spread "knowingly false information" that the Russian military is bombing residential areas, maternity homes, hospitals and schools in Ukraine.
Later, Kara-Murza was charged with treason and the implementation of the activities of an organization deemed undesirable in Russia. On April 17, 2023, the politician was sentenced to 25 years in a penal colony.