A case of discrediting the army was opened against former Premier League football player Yevgeny Savin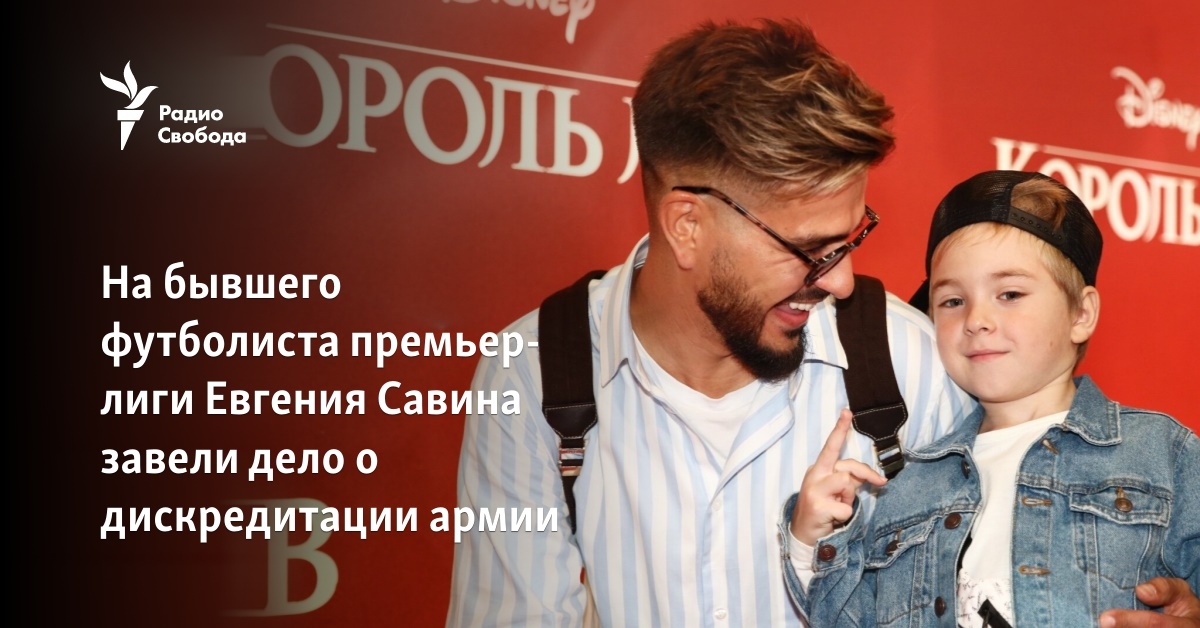 The former forward of "Amkar", "Kryliev Sovetov" and "Anzhi" Yevgeny Savin became a suspect in the criminal case of discrediting the Russian army. The reason was his ego interview with TV presenter Ksenia Sobchak, where he criticized the war in Ukraine. The deputy of the State Duma demanded to check the video, saying that the sportsman "yawns" at President Putin and "pours mud over the country".
Savin is a popular video blogger, more than a million people subscribe to his YouTube channel. After the Russian invasion of Ukraine, he moved to Cyprus. In an interview with Sobchak, he said that he made the decision to emigrate immediately after the start of a full-scale war. The video has more than a million views.
In April, a member of the United Russian State Duma, Roman Teryushkov, said that he and his colleagues had written a letter to law enforcement agencies to initiate a criminal case against Savin. "He no longer hesitates, uses kind words to rinse, bark at our president, at our country, pours mud. And athletes, including everyone, because they also bear collective responsibility in his understanding," complained the deputy. "We hope that there will be a solution." in favor of the Russian Federation, and this comrade will be criminally convicted, and his road here will already be closed."
Savin filmed and published an anti-war film with Ukrainian football players. They tell about the experience since the beginning of the Russian invasion. In the description of the video, there is a phrase: "The war started by Russia changed the fate of every Ukrainian." For it, he was fined under the administrative article on discrediting.
Administrative and criminal articles on the discrediting of the army were added by the State Duma to the legislation immediately after the beginning of the 2022 invasion. Russian courts recognize as discredit any information about the actions of the Russian military that does not correspond to official reports, including the statement that the army is waging a war in Ukraine: the Russian authorities call it a special operation.