A Kaliningrad man accused of setting fire to the Z symbol was sent to a pre-trial detention center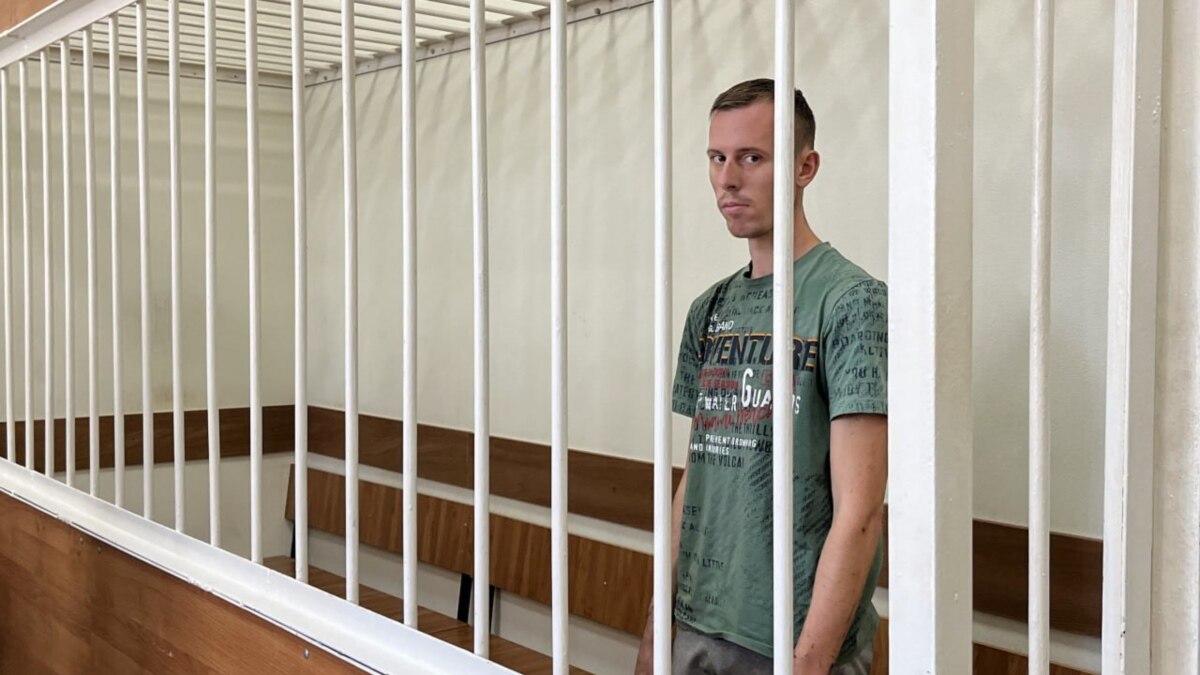 The court in Belgorod sent Ilya Chubukov to a pre-trial detention center for two months, who is accused of setting fire to the Z symbol on one of the city's streets. He is charged with politically motivated vandalism and possession of explosives. Earlier, Chubukov spoke about torture after detention.
There are noticeable hematomas and other injuries on Chubukov's body, a Sota correspondent reports from the courtroom.
An installation in the form of a large glowing letter Z – a symbol of the Russian invasion of Ukraine – was set on fire by an unknown person on the evening of September 18. It was quickly extinguished, she was not seriously injured. The police, however, initiated a criminal case of vandalism motivated by political and ideological hatred.
Chubukov, a 28-year-old native of Kaliningrad, was detained the next day. According to his lawyer Yevheniya Suslova, Chubukov was put in a car, a bag was put on his head, and handcuffs were placed on his hands. None of them introduced themselves to him and did not explain the reason for his detention. During the trip in the car, he was beaten and asked who his curator was. Then they took him to the forest, where they interrogated him with a gas torch and electric shocker, and also threatened to set him on fire and cut off his legs. According to the detainee, he was given more than 200 electric shocks and about 50 blows with hands and feet.
Also, during a search of the house where Chubukov rented a room, a grenade and a TNT grenade were found. Chubukov claims that they were tricked. He does not admit guilt in either the burning of the letter Z or the storage of explosive devices.