colleague Kyriyenko is working on an analogue of "scientific communism"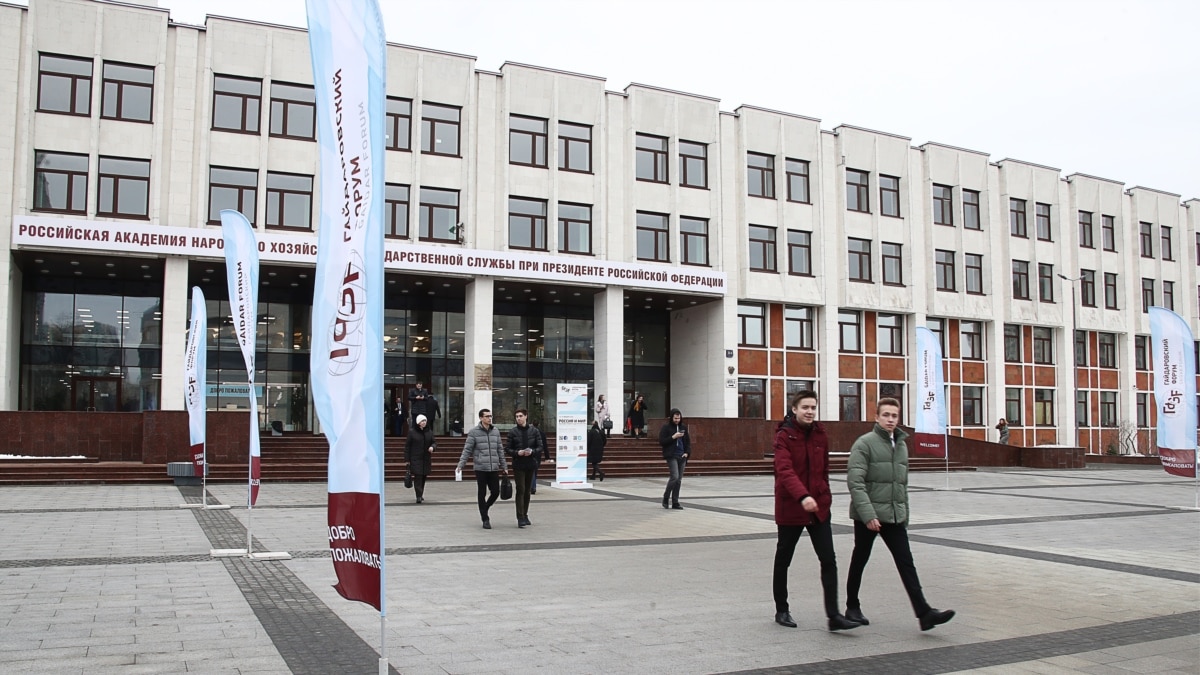 The Kremlin set the task of Andrey Polosyn, the new vice-rector of the Russian Academy of Sciences, who is close to the deputy head of the presidential administration, Sergei Kyriyenko, to develop a new ideological course for universities, which would become a kind of analogue of "scientific communism", which was mandatory in Soviet times. "Meduza" writes about this in an article dedicated to the personality of Polosyn. According to one of Meduza's sources, the task set before Polosyn is to "save the lost generation" of young Russians who are critical of the Kremlin.
The subject on which Polosyn is developing a course is called "Osnovy rossiiskoi gosudarstennenosti". As "Medusa" writes. Russian authorities came up with it after the start of a full-scale war with Ukraine.
Polosyn was a psychologist by training, was a certified trainer in the so-called neurolinguistic programming, worked as a political technologist, including participating in the campaign of the "Union of Right Forces" in 1999 (the list of this block was headed by Kiriyenko). In 2000, he himself worked in the presidential administration as an adviser to the internal policy department. Since 2013, he has worked at Rosatom, which was then headed by Kyriyenko. He, in particular, oversaw the corporation's projects in the sphere of culture and education. Among other things, Polosyn conducted so-called foresight sessions in closed "atomic" cities, to which supporters of conspiracy theories, such as the science fiction writer Sergei Pereslegin, were invited.
According to "Meduza" sources, in recent months Polosyn suddenly became one of the main ideologues of the Kremlin. It is asserted that the goal of the university course "Basics of Russian Statehood", which he is developing, should change the minds of students with whom work in the Kremlin has always been bad." According to one of the interlocutors, the intelligentsia in Russia has always taken an anti-state position, and now it is time to "patriotic intelligentsia". "And where is it born? In universities. So, work in them should be organized in such a way that the result is a patriotic intelligentsia, whose idol is not Elon Musk, but Lomonosov." At the same time, the main audience of the new project should be students of technical, not humanities, specialties.
The course, as "Meduza" writes, will consist of five blocks. The key ideological element of the course will be its third block — "Russian Worldview and Values ​​of Russian Civilization." As part of this, students will be told about the so-called pentabasis of Russian civilization (this theory was developed, among others, by Polosyn and an official of the presidential administration, Alexander Kharichev), which distinguishes it from Western civilization. It is asserted that this concept is to the liking of Vladimir Putin himself and the members of the Security Council, and its scientific appearance attracts technocrats, in contrast, for example, to the radical ideological concepts of Alexander Dugin.