In April, India imported a record volume of Russian oil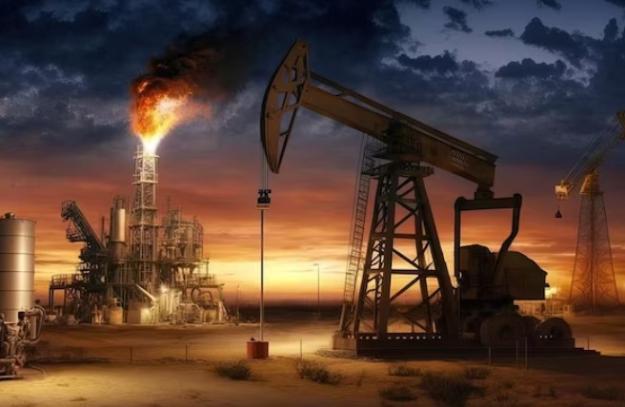 Oil imports from Russia to India rose to a new record level in April, further reducing the share of Middle Eastern and African varieties to the lowest level in at least 22 years. EP writes about this with reference to Reuters.
Photo: freepik 0
►Read the Telegram channel "Ministry of Finance": the main financial news
Import of oil
Oil refineries in India, the world's third largest importer and consumer of oil, began actively buying Russian oil after some countries refused to buy from Russia due to its invasion of Ukraine in February last year, the agency reminds.
India imported about 1.9 million barrels per day of Russian oil in April, which is about 4.4% more than last month, data show. This is about two-fifths of the country's total purchases.
The increase in imports from Russia increased the share of oil from the CIS countries — Azerbaijan, Kazakhstan and Russia — to 43.6% of the total 4.81 million barrels per day imported by India last month.
This reduced the share of Middle Eastern grades of oil, which traditionally account for the bulk of total oil imports, to about 44%, and African oil to 3.4% last month.
Read: India will increase its import of cheap oil from Russia tenfold in 2022, saving $5 billion
In April, Russia remained the main supplier of oil to India for the sixth consecutive month, followed by Iraq and Saudi Arabia.
"Indian oil refiners have reduced their spot purchases of Middle Eastern and West African grades of oil, as we receive supplies of Russian oil at lower prices," said a representative of the Indian oil refinery.
Oil imports from Russia also increased as Indian Oil Corp, the country's largest oil refiner, increased the size of its annual import agreement with Rosneft.
Oil imports from Iraq to India in April fell 3.1% from the previous month to a 4-month low of 928,400 bpd, while imports from Saudi Arabia fell 11% to 723,800 bpd. , which is the lowest indicator in the last five months.
Source: Ministry of Finance
Views: 9