in Ukraine since February 2022, more than 10 thousand civilians have been killed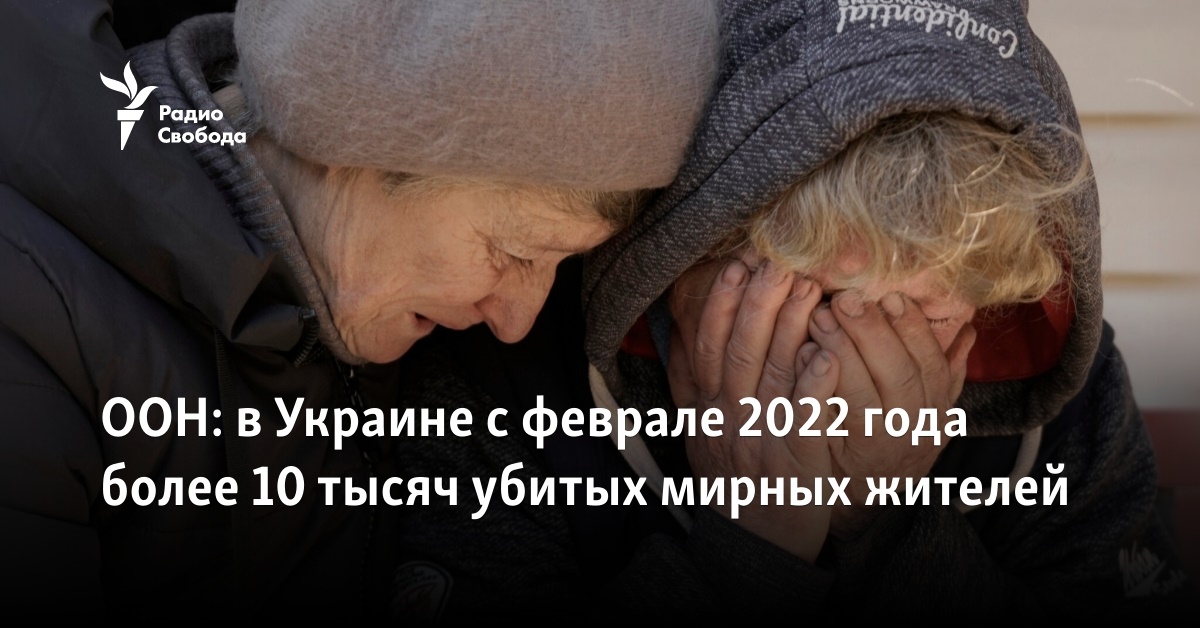 In Ukraine, since the beginning of the full-scale Russian invasion, more than 10,000 civilians have been killed, while about half of the deaths in recent months are cases that occurred far from the front line. More than 560 dead are children. This was reported by the UN Human Rights Office on November 21.
The UN mission in Ukraine, which has dozens of observers, notes that the real losses may be much higher than the given information, as work to verify the information continues.
"Russia's war against Ukraine, which has been going on for 21 months, risks developing into a protracted conflict whose heavy human losses are difficult to comprehend," said the head of the UN monitoring mission in Ukraine, Danielle Bell. According to the experts of the international organization, the overwhelming number of deaths is associated with the use of weapons with a wide range of action – such as rockets and cluster munitions.
"Over the past three months, almost half of the deaths and injuries of civilians occurred far from the front line. It is possible to state that there are no safe places in Ukraine now," said Bell. In particular, the mission drew attention to the Russian attack on the town of Selydovo in the Donetsk region On November 15, four people were killed as a result of a rocket hitting a four-story residential building, writes the Ukrainian Service of Radio Liberty.
The UN report also states that more than a third of the victims, whose age was confirmed, are people over 60 years old – while this age category makes up only a quarter of the entire population of Ukraine. In this regard, experts point to disproportionality and note that elderly people either cannot or do not want to move to safer places.
Throughout the war, the Russian authorities and the military have denied intentional strikes on civilian objects in Ukraine.
Other news of Radio Liberty: