Kyiv was attacked by drones on the night of November 18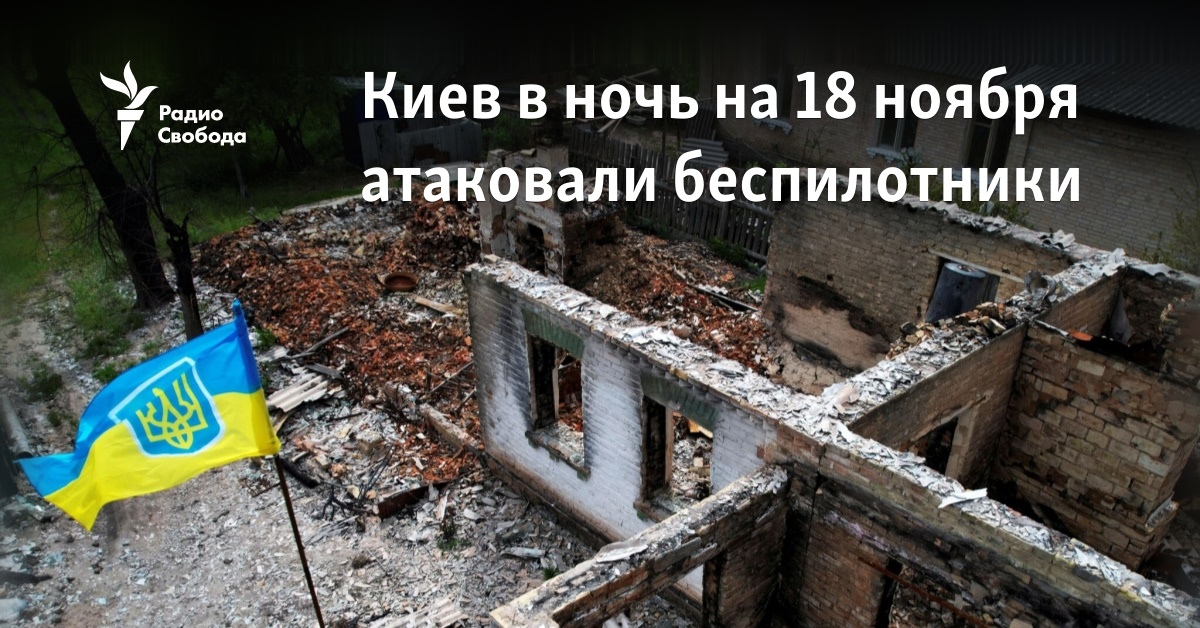 On the night of November 18, Russia attacked Kyiv, as well as Kyiv, Odesa, and Khmelnytskyi regions with Shahed-type kamikaze drones. The Air Force of Ukraine claims to have shot down 29 out of 38 drones that were launched from the Kursk region.
The Kyiv City Administration announced the shooting down of all 10 drones launched in the city. In the Odessa region, according to the Ukrainian army, one drone hit an energy infrastructure facility. One person is injured.
Oleg Kiper, head of the Odesa region administration, told about the damage to the enterprise. One person was injured. He is hospitalized.
In the Kherson region, one person was killed and three were injured as a result of Russian shelling over the past day. According to the head of the regional military administration, Aleksandr Prokudin, the projectiles hit the residential quarters of populated areas of the region and the House of Culture in the Berislav district.
In turn, the Russian Ministry of Defense reported an attempt by a Ukrainian drone to attack the Bryansk region.
On Saturday morning, the governor of the Belgorod region, Vyacheslav Gladkov, wrote in a telegram that on November 17, more than 40 shelling of populated areas of the region from artillery and mortars were recorded, several villages were also attacked by drones. Gladkov blamed the shelling of the Armed Forces of Ukraine and noted that there were no casualties or damage as a result of the shelling.
Ukraine does not comment on such messages.