More than 15,000 Palestinians left Gaza City per day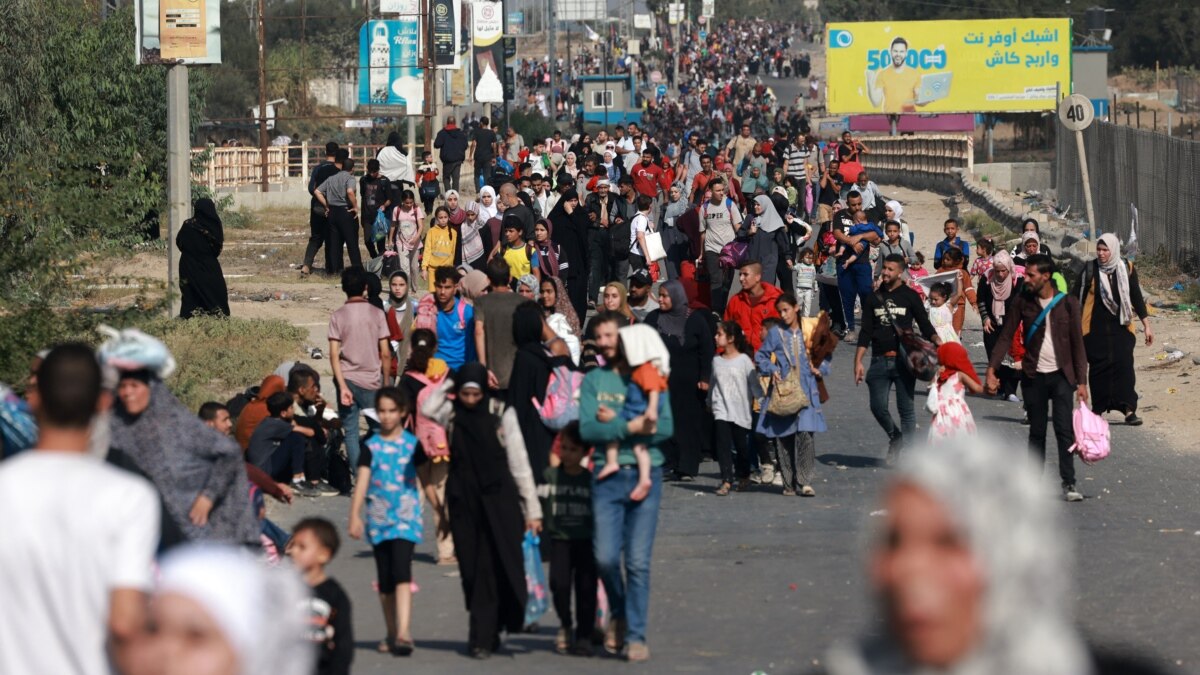 More than 15,000 civilians left Gaza City in a day, UN representatives reported on Tuesday evening. This is more than in previous days: on Monday, about five thousand citizens left Gaza, on Sunday – two thousand. Evacuation is carried out along a humanitarian corridor controlled by the Israeli military.
After the IDF managed to completely cut off the northern part of the Gaza Strip (in which Gaza City is located) from the southern part, they established a humanitarian corridor for civilians. On Wednesday, the military announced that the working hours of the checkpoint will be temporarily extended. Israel urges the residents of Gaza to evacuate to the south of the sector, while the army will clear the city from Hamas.
A representative of the Israeli government, Eilon Levy, said on Wednesday that about 100,000 residents remain in Gaza City. Before the start of Israel's military operation, its population was 1.1 million people.
Now more than one and a half million civilians of the sector are in its southern part. The Rafah border crossing on the border with Egypt continues to admit only those who wish to have the citizenship of other countries. Thus, the Ministry of Foreign Affairs of Great Britain said that more than 150 citizens of the kingdom had already left the sector.
President of Ukraine Volodymyr Zelenskyi reported on Wednesday, the first batch of Ukrainian citizens – 43 people – was evacuated from the Gaza Strip. Also, according to him, Ukrainian diplomats contributed to the evacuation of 36 citizens of Moldova.
The representative of the Israel Defense Forces, Daniel Hagari, reported that the troops managed to destroy 130 underground tunnels of Hamas since the beginning of the operation. The Minister of Defense of Israel, Yoav Gallant, said that the government will not agree to a ceasefire, even in the regime of humanitarian pauses, until all the hostages of Hamas – about 240 of them – are released. At the same time, according to the AFP news agency, Qatar continues negotiations with Hamas and Israel on the release of 10-15 hostages in exchange for a short humanitarian pause.
After the attack of the radical Palestinian group Hamas on Israel on October 7, the Israeli army launched a military operation in the Gaza Strip controlled by the jihadists. Many countries have accused Israel of cruelty and killing civilians.
Israel claims that it attacks exclusively Hamas infrastructure facilities, which the group often places in residential areas and near civilian infrastructure facilities.