Pepper gas was used at the trial of Sasha Skochylenko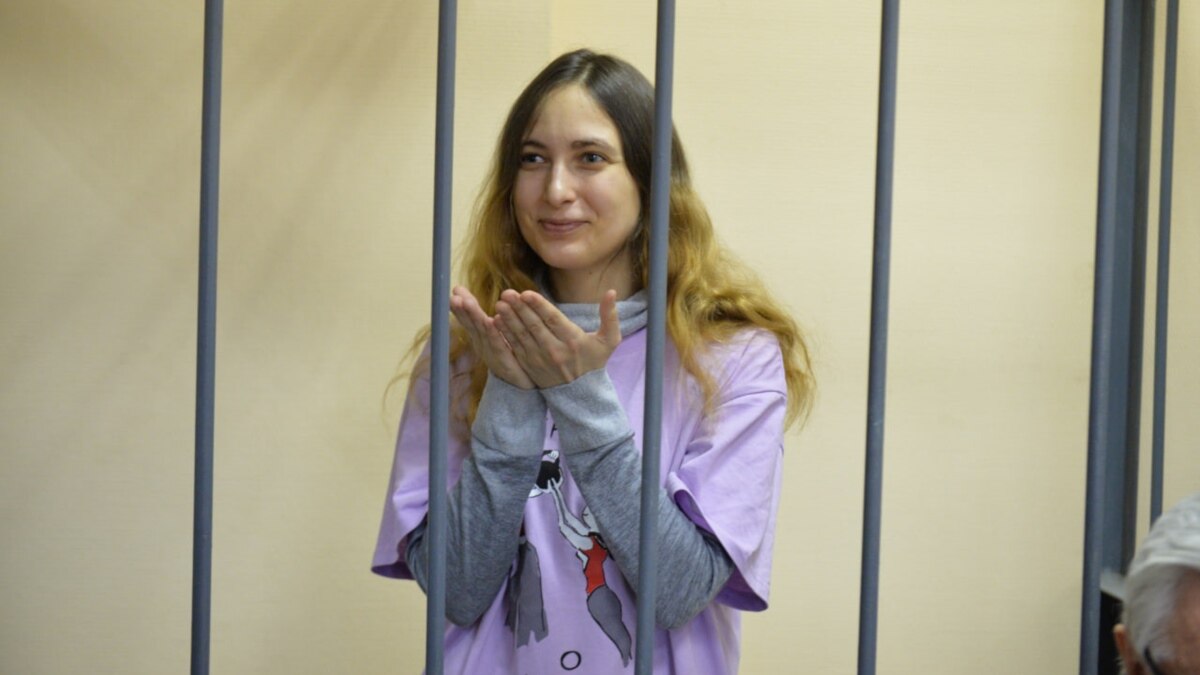 Pepper gas was sprayed in the Vasileostrovsky District Court, where the next hearing in the case of activist Sasha Skochylenko was held on Friday. This was reported by the correspondent of "Mediazon" from the courtroom. According to him, the bailiff could have done it. Earlier, he threatened to use gas to drive Skochylenko's supporters who came to express their support from the corridor of the court.
"Listeners disperse, wheezing and coughing," Mediazona reports.
At Friday's meeting, Skochylenko's lawyers presented her positive characteristics from the workplace and from the heads of charitable projects in which she participated. In response, the prosecutor asked Skochylenko whether she violated discipline at school. "Did you behave well in kindergarten? Did you eat semolina?" – he asked. Skochylenko and the defense considered this question offensive.
The defense also needed to call as a witness the former director of the Expertise Center Popov, who signed the conclusion on Skochilanko, although he did not have the right to do so, as he was not an appointed expert. The lawyers have other questions regarding the examination. The judge refused, the defense stated that it would file a written petition.
The next meeting is scheduled for September 28.
Artist and activist Aleksandra Skochylenko has been in a pre-trial detention center for over a year. She is accused of pasting stickers on price tags in the Perekrestok store with information about the shelling of the Mariupol drama theater by the Russian military and the deaths of civilians. Skochylenko admitted the fact of distributing the stickers, but stated that the information on them is not false, and therefore she does not consider herself guilty. Skochylenko was arrested on April 13, 2022, she was one of the first people arrested in Russia for the article about the so-called fakes about the army. He faces up to 10 years in prison.
Skochylenko has repeatedly stated that she cannot receive the necessary medical care in the pre-trial detention center, which is why her health condition is deteriorating. She suffers from heart disease and celiac disease, a congenital metabolic disease that requires regular medication and a strict diet. It is impossible to provide either one or the other in the conditions of a pre-trial detention center.