Russia lost $40 billion due to oil sanctions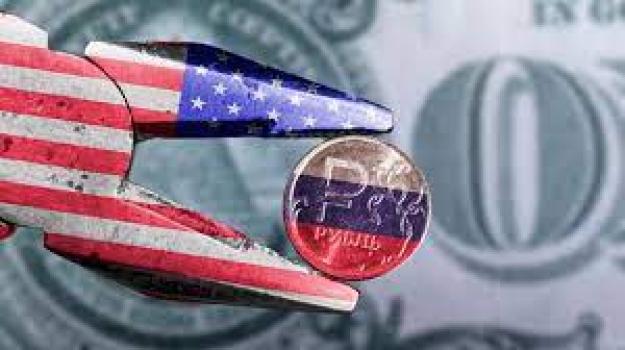 Due to the introduction of an oil embargo and a decrease in price caps, Russia lost 40 billion dollars from the annual budget. Adviser to the President's Office, Vladyslav Vlasyuk, stated this on the air of the Yedyny Novyny telethon, writes Ukrinform.
Photo: bbc.com 0
►Read "Ministry of Finance" on Instagram: the main news about investments and finances
The results of the introduction of sanctions
"The adoption of sanctions takes more time than we would like, but it leads to the good results that we see. That is, for diamonds, it will be at least 3 billion per hour, plus another blow to reputation. For precious metals, it will again be 2, 3, 4 billion per hour, depending on the scale of the bans. In terms of oil, we already see about minus 40 billion of Russia's annual budget only due to the embargo and price cap," Vlasyuk said.
According to him, it is important to work on the introduction of sanctions against the enemy's military-industrial and energy sector. That is, all sanctions are aimed either at reducing the capabilities of the military potential, or at reducing financial income to Russia. Work is also underway to introduce sanctions against the enemy's energy industry and precious metals.
Read: The USA imposed sanctions against dozens of companies and hundreds of people
"We think that it will all be implemented. The only nuance that always worries all partners who impose appropriate sanctions is the stability of world markets. Therefore, they definitely want to make sure that the markets will be stable before introducing any sanctions. Secondly, this is precisely the fact that the sanction will not be just a slogan, but will be maximally and fully implemented," the advisor of the President's Office emphasized.
He also added that Ukraine continues to put pressure on its partners, because it believes that there are still few sanctions, the war is still ongoing, and the price caps for Russia can still be reduced.
Read: Britain introduced sanctions against a number of Russian companies and banks
Conference "Invest Talk Summit" Find out how to make money on investments in 2023-2024! Details on the website.
Promo code for a 10% discount: minfin10.
🕵️ We created a small survey to learn more about our readers.
💛💙 Your answers will help us become the best, pay more attention to topics that are interesting to you. 🤗 We will be grateful if you find a minute to answer our questions.
Source: Ministry of Finance
Views: 13