The court in Ugra overturned the acquittal of two Jehovah's Witnesses in the case of extremism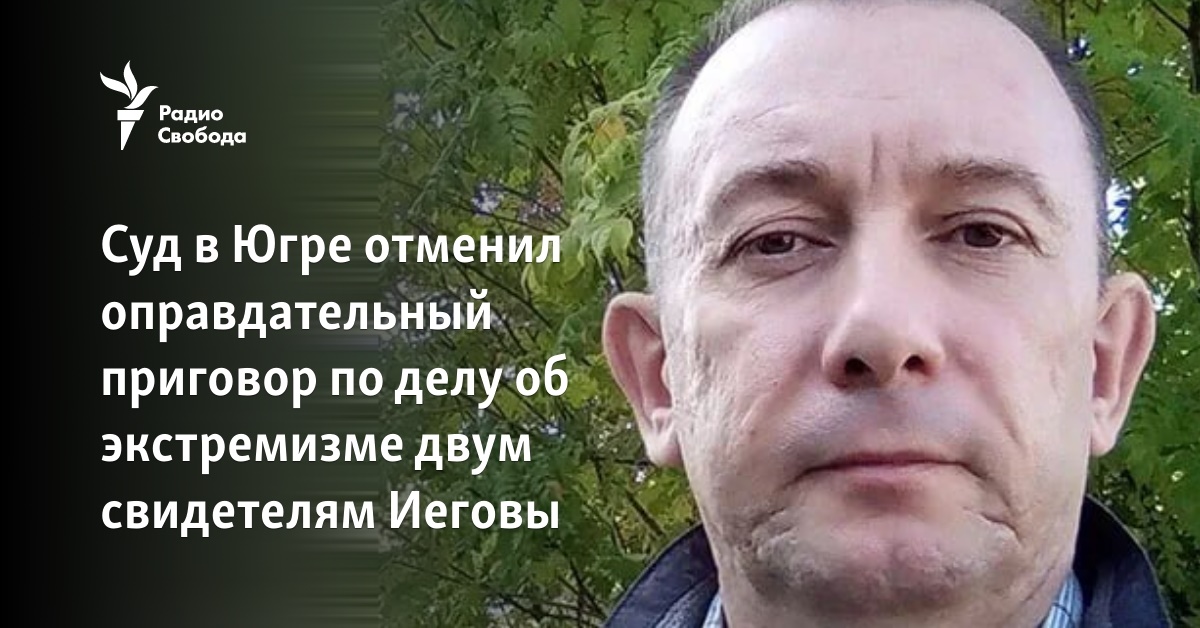 The court of the Khanty-Mansiysk Autonomous District — Ugra overturned the acquittal in the extremism case against two members of the Church of Jehovah's Witnesses, Ivan Sorokin and Andrey Zhukov. Their case is sent for a new consideration.
The publication "OVD-Info" drew attention to the decision. Sorokin and Zhukov were charged under the articles of organizing the activities of an extremist organization and involvement in such an organization for belonging to their church. The prosecution demanded that they be sentenced to 9 and 8.5 years in a general regime colony. They were acquitted in August by the Yugorsky District Court on the grounds that there was no crime.
The Church of Jehovah's Witnesses is banned in Russia and recognized as an extremist organization. In 75 regions, believers were subjected to criminal prosecution. 138 people were sent to the colony, according to the church website. 207 were sentenced conditionally. In total, the cases of 782 defendants are pending in the courts.
Persecution of believers was criticized by international organizations, human rights defenders, the USA and the European Union. President Vladimir Putin called the accusation of Yehovists in extremism "nonsense". Nevertheless, new cases continue to be filed against them.