The Court of Kalmykia recognized the Congress of the Oirat-Kalmyk people as an extremist organization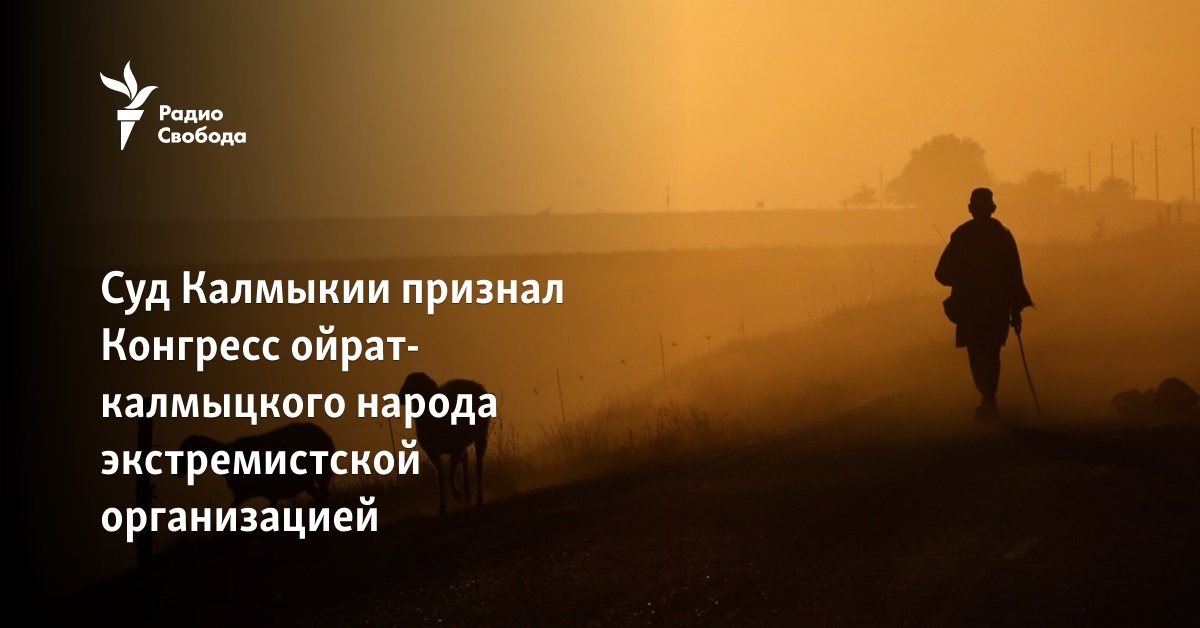 At the request of the Ministry of Justice, the Supreme Court of Kalmykia recognized the extremist organization of the Congress of the Oirat-Kalmyk people. The organization unites national activists and regularly held national congresses and assemblies in Elista.
The court decision was issued back in August. On September 8, "OVD-Info" drew attention to him. The text is not published on the court's website, the judge's motivation is therefore unknown, writes Kavkaz.Realii.
At the congress of the Oirat-Kalmyk people in 2021, the participants decided to prepare a draft of the new Constitution of Kalmykia, in which the definition of the republic as a democratic legal state within Russia was to appear. The delegates of the congress demanded the resignation of the head of the republic Batu Khasykov, against whom there were mass protests, and the dissolution of the regional parliament.
The organization openly opposed the Russian invasion of Ukraine, demanding that Moscow withdraw its troops. Congress leader Arslang Sanjiev was forced to leave the country because of his anti-war stance and persecution by the authorities. Deputy Chairman Vladimir Dovdanov was entered into the federal register of foreign agents.
In October 2022, the Congress of the Oirat-Kalmyk people adopted the declaration "On the state independence of the Republic of Kalmykia", in August of this year the Ministry of Justice included it in the list of extremist materials.