The court refused to exclude Dmitry Muratov from the register of foreign agents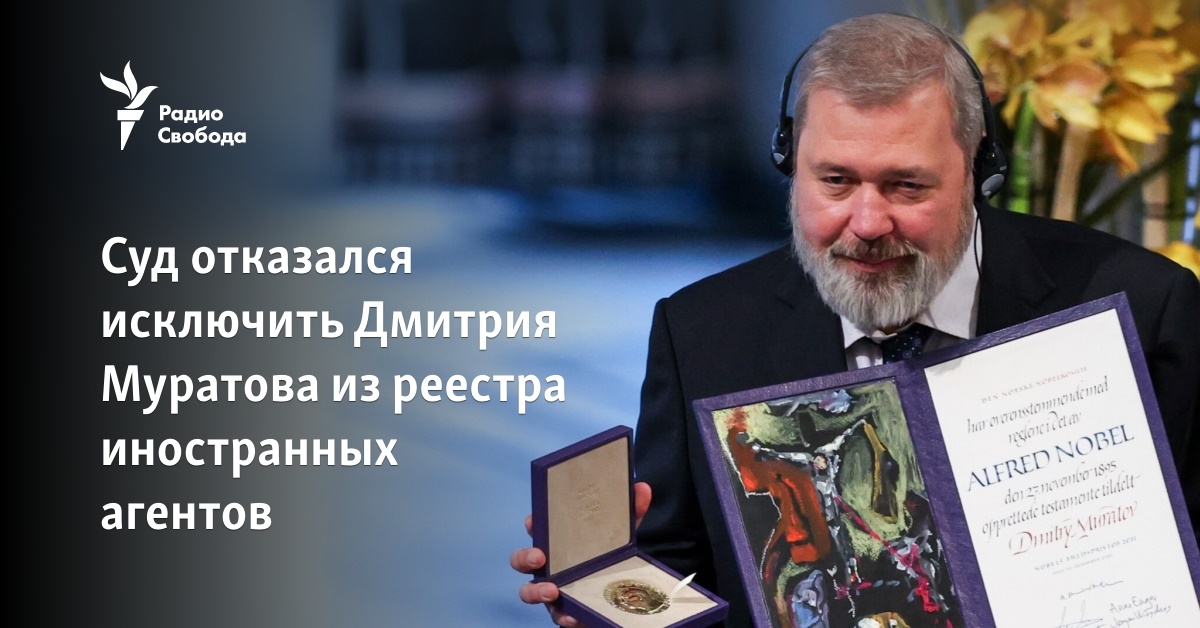 The Zamoskvoretskyi court of Moscow rejected the claim of the Nobel laureate Dmitry Muratov to the Russian Ministry of Justice with the demand to exclude him from the register of so-called foreign agents. The agency included the ego there in early September.
Justifying its decision, the ministry stated that the journalist participated in the creation and distribution of materials by foreign agents and "used foreign platforms" to express opinions "aimed at forming a negative attitude toward Russian politics."
At the court session on November 21, a representative of the ministry said that Muratov gave interviews to foreign mass media from "unfriendly countries", which, from the point of view of the Ministry of Justice, "precludes the distribution" of materials about Russia in a positive or neutral way, reports Novaya Gazeta.
Muratov pointed out that he does not receive and has never received foreign funding. According to the former editor-in-chief of Novaya Gazeta, the essence of a journalist's work is to spread information, and quoting the list participants is not prohibited by law.
The law introducing the term "foreign agent" into circulation in Russia was adopted in Russia in the early 2010s. At first, he allowed the Ministry of Justice to recognize non-profit organizations as agents if they receive funding from abroad and engage in political activity. The criteria by which such activity is determined were not defined in the law, which allowed the authorities to pursue organizations working in the fields of education, culture, health care, ecology, and protection of human rights.
Later, the law was expanded, allowing it to include first private individuals receiving foreign financing, and then people and legal entities simply under "foreign influence."
The register of foreign agents includes NGOs, human rights organizations, independent mass media, including the Russian service of Radio Liberty and its regional projects, journalists, bloggers, most of the participants do not agree with their status. The participants of the list were restricted in a number of rights, they were forbidden, for example, to teach in state and municipal universities and schools, engage in education, and organize protest actions.