The court sent the person convicted in the case of the attempt on Solovyov to treatment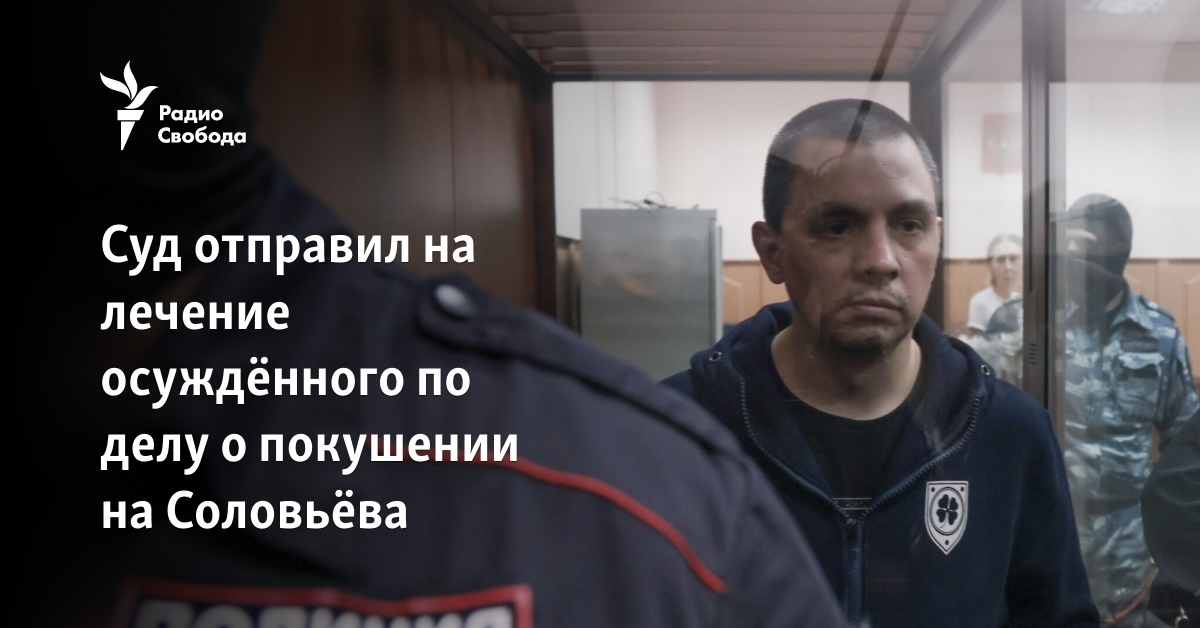 The court sent 42-year-old Muscovite Vasiliy Stryzhakov to compulsory treatment in the case of an attempt on the pro-Kremlin TV presenter Vladimir Solovyov, Mediazona reports.
According to the investigation, Stryzhakov and five other members of the right-wing radical group National Socialism/White Power wanted to blow up the TV host's car.
According to the investigation, the members of the group bought weapons and ammunition at the request of the Main Directorate of Intelligence of Ukraine from the fall of 2021 to the spring of 2022, and among all the possible methods of murder, they chose to blow up Solovyov's car. The prosecutors also reported that the accused in the attempt received fake Ukrainian passports.
Previously, the defendants told the court that they met in a psychiatric clinic, how they bought weapons, discussed the attempt on Solovyov and followed him. The defendants also said that Stryzhakov did not participate in the group's activities, but suffered because he visited one of the defendants and let the other live at his home.
At the interrogation in December of last year, Stryzhakov said that he did not recognize himself as guilty and that he had nothing to do with National Socialism/White Power. The convict also said that he did not order a Ukrainian passport. In addition, Stryzhakov indicated that new subscriptions appeared in his phone, which was confiscated during his arrest.
More news from Radio Liberty: