The editor-in-chief of the independent publication Abzas Media was detained in Azerbaijan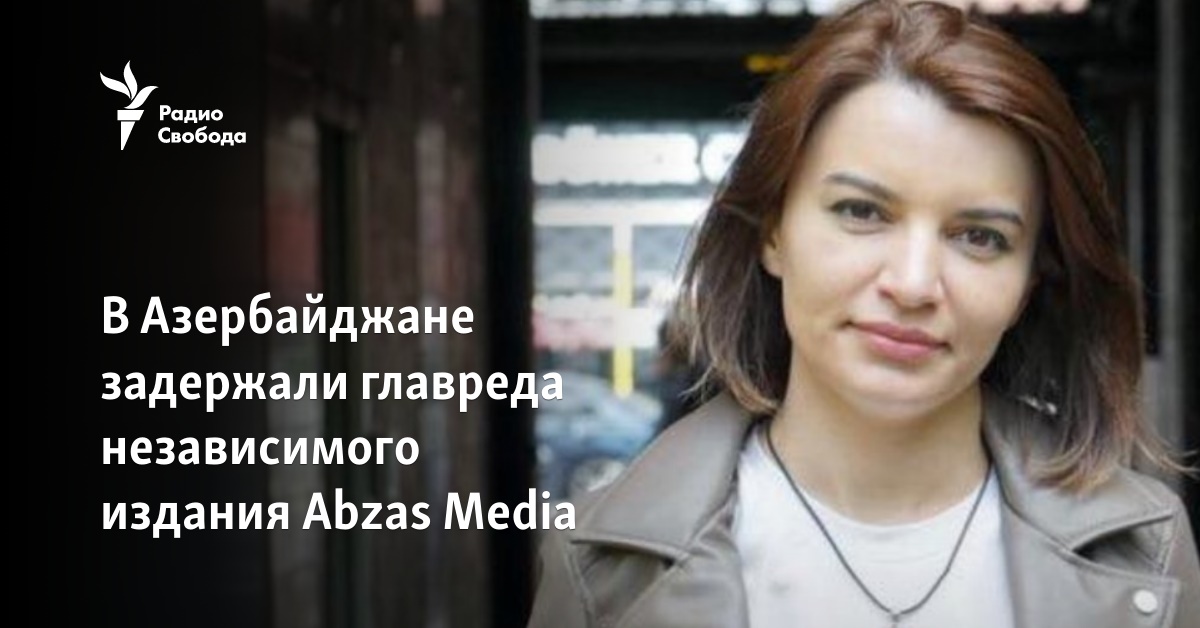 On the morning of November 21, Sevinj Vagifkizy, the editor-in-chief of Abzas Media, was detained in Azerbaijan. The day before, the director of the publication, Ulva Hasanly, was detained. Both are suspected of currency smuggling, the Azerbaijani service of Radio Liberty reports.
Sevinj Vagifkizy was detained at Baku airport, where she flew from abroad. Her house was also searched. According to the lawyer Elchyna Sadygova, no illegal items were found during the search. Vagifkizy believes that the persecution is connected with her journalistic activity and with the publication's work.
In the evening, the Khata District Court of Baku must choose a restraining order.
A day earlier in Baku, on the way to the airport, the police detained the director of Abzas Media, Ulva Hasanly. On the same day, a search was conducted in his apartment, as well as in the office of Abzas Media. According to the authorities, 40,000 euros were found in the publication's office. According to the lawyer, Hasanly stated that he had never seen the money allegedly found in the office.
The director of Abzas Media also said that he was beaten during detention and in the police department. He claims that the police asked him questions about the anti-corruption investigations of Abzas Media.
The editors of Abzas Media believe that the president of Azerbaijan, Ilham Aliyev, is behind the persecution of the publication's director. "We have published a series of investigations into corruption crimes committed by the president of the country and officials appointed by him, and we believe that Hasanla's detention is connected with these anti-corruption investigations. We believe that the president will issue an order for his arrest in order to close our mass media and prevent the dissemination of information about corruption crimes," Abzas Media said in a statement.
Reporters Without Borders and the European Federation of Journalists condemned the detention of Ulva Hasanly and called on the Azerbaijani authorities to release him immediately.