The head of the Spanish football federation announced his resignation after the scandal with the kiss of a soccer player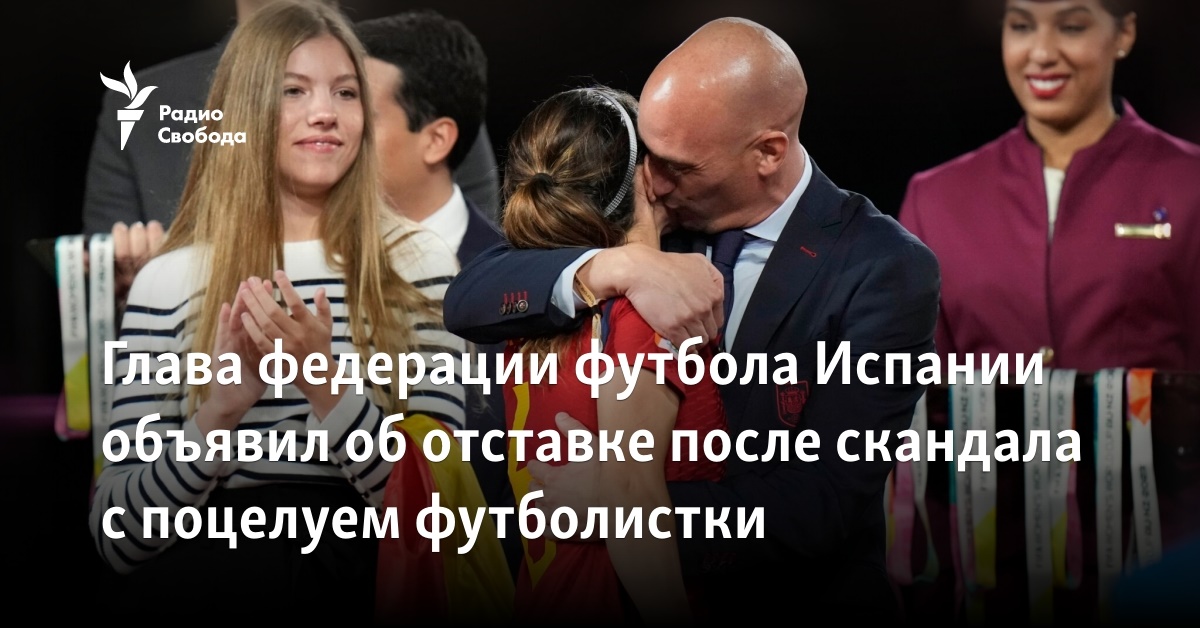 The head of the Spanish Football Federation, Luis Rubiales, has announced that he will resign. He stated about it on Sunday in a two-hour interview with the British TV presenter Piers Morgan. The reason was a flurry of criticism, collapsed on Rubiales for kissing Jenna Hermoso, a player of the Spanish national team, after the Spanish women won the final of the Women's World Championship.
Rubiales, 46, hugged and kissed Hermoso, 33, on the lips during the August 20 medal ceremony. The episode was included in the broadcast of the ceremony. In the broadcast from the locker room, the soccer player said that she did not like what happened. Rubiales joked that he was going to marry her now.
His actions were immediately condemned by many athletes, sports officials and sports unions. A few days later, the Spanish Women's Football League issued a statement that Rubiales "overshadowed one of the greatest feats in the history of Spanish sports with a shameful gesture."
The organization called what happened an unprecedented international disgrace. "When the world should have paid attention to our female soccer players, the president forced the attention of the whole world to focus on his masculinity," the statement said.
Rubiales was suspended from football for 90 days by the international federation FIFA. Many Spanish politicians and public figures demanded his resignation. He claimed that Hermoso agreed to the kiss, and he himself became a victim of "pseudo-feminism". Hermoso denied consent and turned to the police.
A sports official is threatened with prosecution. The Spanish prosecutor's office is conducting a preliminary investigation to determine whether the incident is a sexualized crime.