The Ministry of Internal Affairs announced a search for the author of the Telegram channel "Utro Dagestan"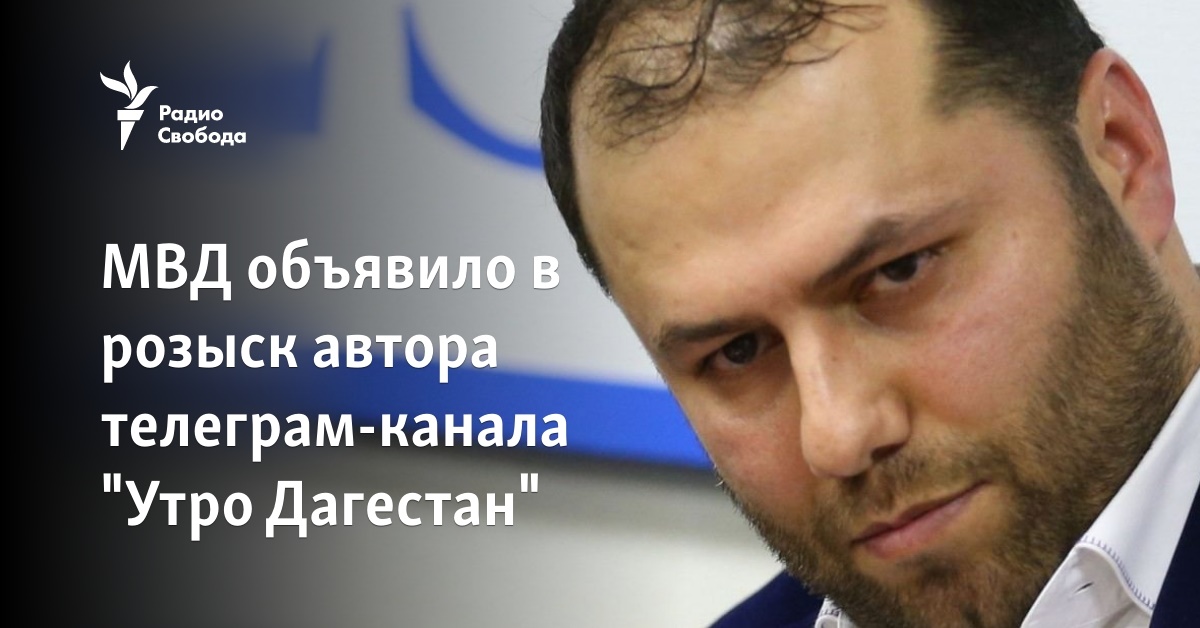 The Ministry of Internal Affairs of Russia declared the alleged administrator of the Telegram channel "Utro Dagestan" Abakar Abakarov on federal wanted list. The department's database says that Abakarov is "wanted under the article of the Criminal Code." It is unknown what article we are talking about.
The authorities of Dagestan consider this Telegram channel involved in the anti-Semitic riots at the Makhachkala airport that occurred on the evening of October 29.
The Telegram channel broadcast anti-Semitic appeals: in particular, its anonymous authors called for the expulsion of "refugees from Israel" who allegedly came there from Khasavyurt hotels and to storm the Makhachkala airport in order to block a flight from Tel Aviv.
Earlier, the Kavkaz.Realii source confirmed that 47-year-old Abakarov was the head of "Utra Dagestan" and determined the policy of the Telegram channel. Where he is located, the interlocutor could not say exactly.
Telegram channel "Morning Dagestan" is also connected with former deputy of the State Duma of Russia Ilya Ponomarev, who has been living in Ukraine since 2016. He previously said that he finances the channel, but does not determine its editorial policy. After the riots in Makhachkala, Ponomarev said that the channel "went into free swimming."
At the end of October, the creator of the Telegram messenger, Pavel Durov, announced that the Utro Dagestan Telegram channel and other channels calling for violence would be blocked. Durov published a screenshot from the Utro Dagestan channel with anti-Semitic statements. He commented: "Channels calling for violence (as in the screenshot above) will be blocked for violating the rules of Telegram, Google, Apple and the entire civilized world."
In the evening of October 29, about one and a half thousand people seized the Makhachkala airport, coming there with an anti-Semitic protest before the arrival of a flight from Tel Aviv. Those gathered protested against Israel and demanded the expulsion of Jews from the region.
Representatives of the Russian authorities, including President Vladimir Putin, claim that the riots were organized from abroad, in particular from Ukraine. The Ukrainian authorities deny this.