Ukrainian orphanages are in double danger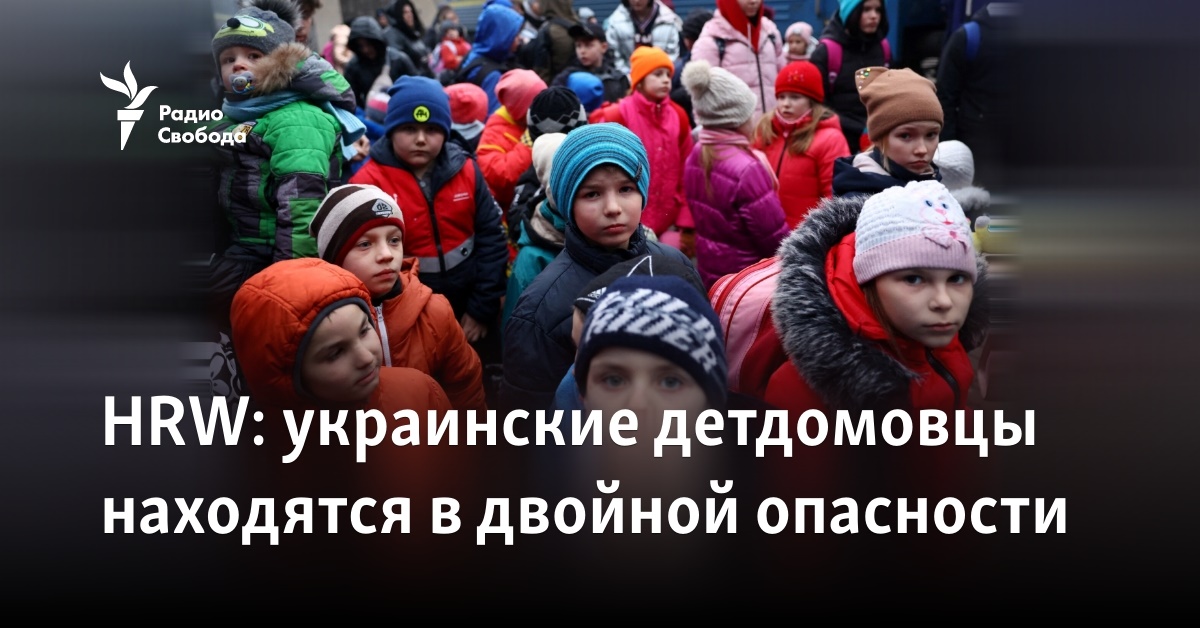 International human rights organization Human Rights Watch published a report on the situation of Ukrainian children left without parental care. According to human rights activists, children from Ukrainian orphanages experience serious psychological trauma as a result of the war. Many have parents, but do not have the opportunity to see them. Some of the children were subjected to forced removal to Russia or are under the threat of such removal.
At the beginning of the war, more than 105 thousand children lived in orphanages and boarding schools in Ukraine. About half of them are disabled. Now there are 100 orphanages and children's homes in the territories controlled by the Russian army. Before the war, 32 thousand children lived there.
According to international organizations, at least several thousand of them were moved to other occupied territories or to Russia. The Russian side does not provide exact figures. Kyiv calls it forced deportations, according to the norms of international law it can be considered a war crime.
In May 2022, the President of Russia, Vladimir Putin, signed a decree on simplified admission to Russian citizenship of orphans from Ukraine. This facilitates the adoption procedure of such children by Russian families. Maria Lvova-Belova, the Russian Commissioner for the Rights of the Child, reported that there are already more than 400 Ukrainian children in Russian foster families. According to international standards, adoption of children from enemy countries during military conflicts is prohibited.
In many Ukrainian orphanages, children are forced to hide from shelling in bomb shelters for weeks. They suffer from a lack of food, water and heat. After evacuation to safe places, they show signs of psychological trauma and prolonged stress.
Problems are also experienced by children evacuated from Ukraine to European countries. During an emergency evacuation, brothers and sisters are often separated. Children's documents can be lost. Most often, children from orphanages end up abroad in other similar institutions. HRW insists that the emphasis should be placed either on the return of children to their relatives, or on their upbringing in temporary families.
HRW put forward recommendations for the treatment of children from Ukrainian orphanages. According to human rights activists, the UN and other international organizations should create a long-term program to help such children meet their needs, return them to their families or transfer them to foster homes, while observing the ban on adoption by the opposing party. The task of such a program should include placing 90% of children in foster homes in families by 2026.
Ukraine should, at the legislative level, promote the observance of the interests of children, including those who are abroad, and strengthen cooperation with countries receiving refugee children.
Russia should not prevent Ukrainian children from returning to their families or moving to third countries. It is obliged to disclose data on the number and location of Ukrainian children taken to Russian territory, and provide them both to Ukrainian state bodies and international humanitarian organizations.