After the war, Putin's daughter publishes articles in an American scientific journal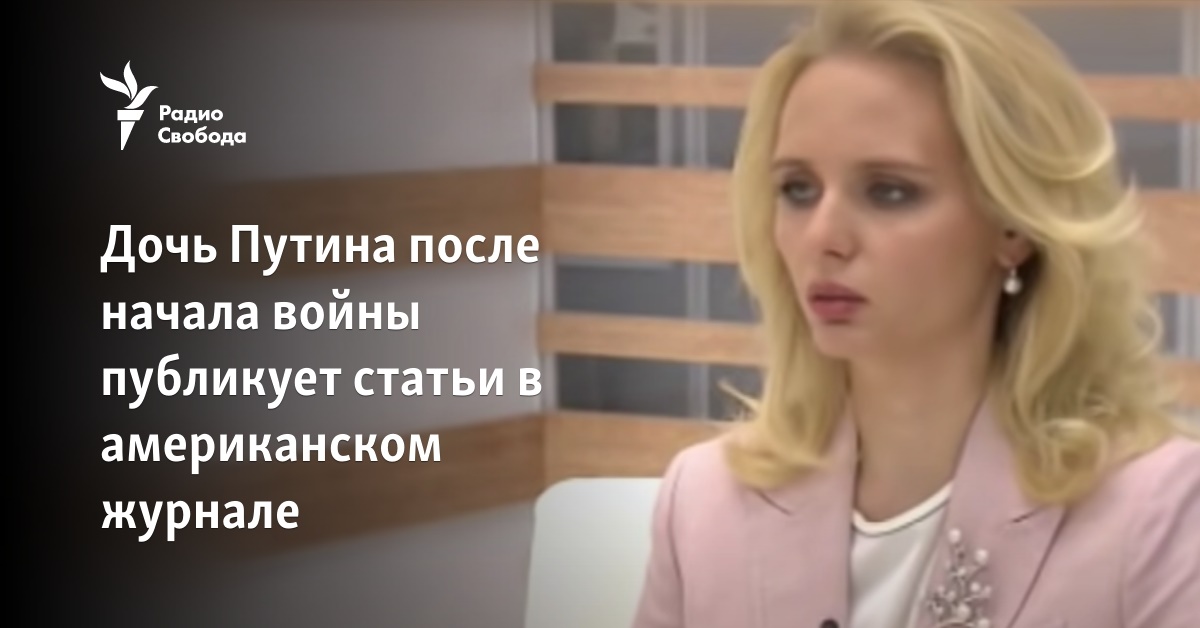 The eldest daughter of Russian President Vladimir Putin, Maria Vorontsova, published several articles in scientific publications in the USA and Switzerland after the start of a full-scale war in Ukraine, the Telegram channel "We can explain" discovered.
Vorontsova writes articles in co-authorship with colleagues at the Faculty of Fundamental Medicine of Moscow State University, of which she is the deputy dean from 2022. Since the beginning of the war, three publications by Putin's daughter have appeared in the authoritative American journal The Endocrine Society and the Swiss scientific publishing house MDPI Publishing.
It is noted that Maria Vorontsova, an endocrinologist and candidate of medical sciences, has been under the sanctions of the USA, Great Britain and the European Union since April 2022, however, formally, the restrictions imposed on her do not prevent her from publishing in these countries.
In 2019, Maria Vorontsova became a co-founder of "New Medical Company" (NOMEKO). According to the media, the company of Putin's daughter took a direct part in the creation of a medical center for the elite worth 40 billion rubles. Last year, according to the calculations of "We can explain" journalists, the company earned 857 million rubles.