Putin signed a decree on the creation of the "Center of Historical Memory"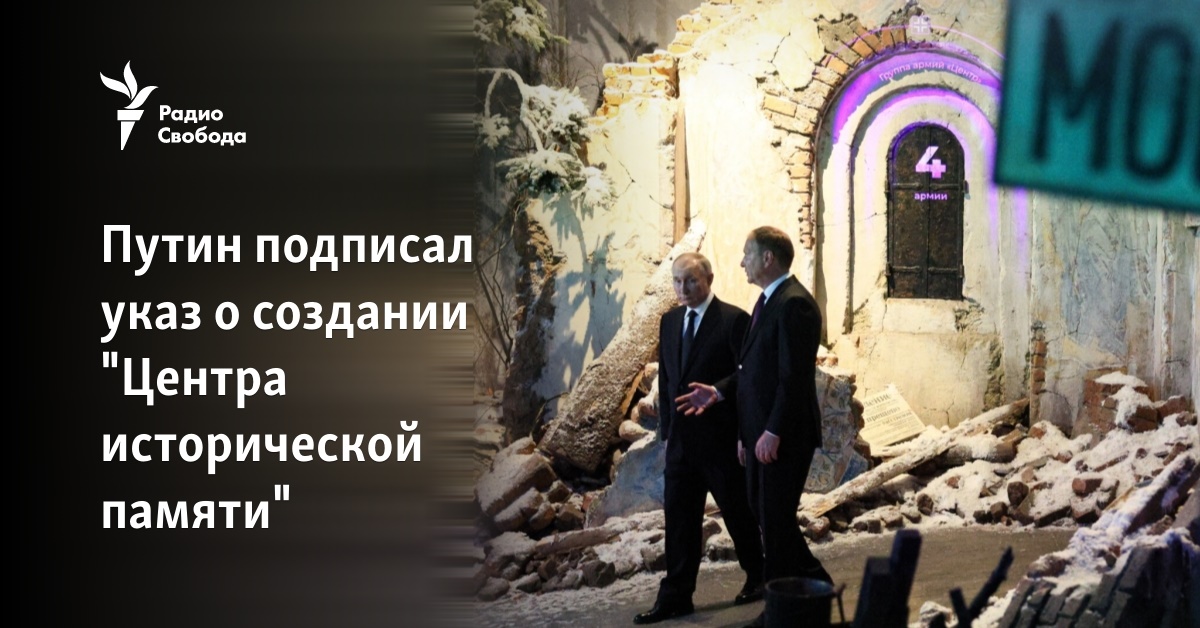 Russian President Vladimir Putin signed a decree on the creation of the National Center of Historical Memory. The organization is called to "preserve and protect traditional values", culture and historical memory, it follows from the text. It was headed by the former dean of the Faculty of Archival Affairs of the Russian State Humanities University, Elena Malysheva.
In November of last year, the Minister of Culture Olga Lyubimova announced the creation of a center on the basis of the "Victory Museum" on Poklonnaya Gora in Moscow. He had to combine a database with photographs of war participants, the "Immortal Regiment" action with processions with photographs of veterans, the exhibition "The Hero of the People" and an open-air exhibition of military equipment, including trophy equipment from the Second World War.
According to the decree, the Ministry of Culture does not manage the project. The founder of the NGO managing the center was the Office of the President, a separate body of executive power.
In September, the director of the subordinate Ministry of Culture "Victory Museum" Aleksandr Shkolnyk, at an event with the participation of Putin, twice failed to answer the question about the number of dead Soviet citizens in the Second World War. For the first time, Shkolnyk evaded the answer, it followed from the telecast.
— These are millions and millions, Vladimir Vladimirovich! – answered the director of the museum for the second time.
– Of course, millions and millions, it's obvious. But it is necessary to at least present an approximate figure, – replied Putin at the time.