Rostislav Lebedev's exhibition was censored in the Moscow museum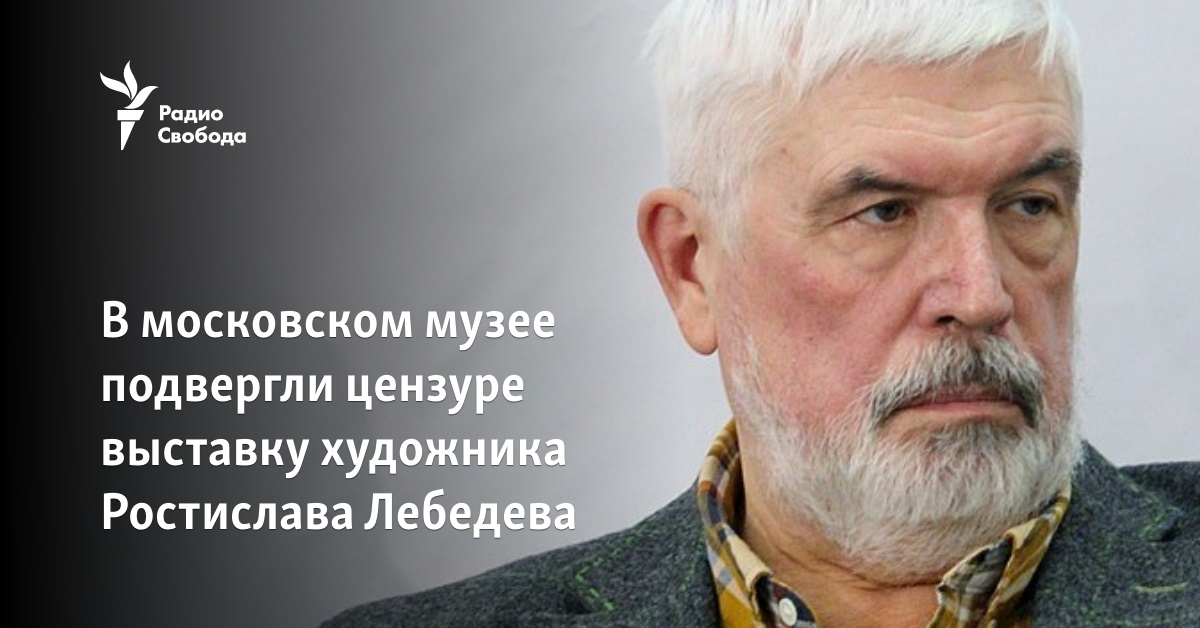 The Moscow Museum of Modern Art censored Rostislav Lebedev's exhibition "Hard Glue", which opened on November 9. According to Lebedev himself and the curator of the exhibition Andrey Erofeev, the management of the museum needed to remove from the exhibition some of the works with too sharp political tone. In addition, the name of Erofeev himself as the curator and author of the texts in the catalog was missing from the exhibition posters.
According to Erofeev, even at the stage of preparing the exhibition, about a third of the paintings were "rejected". Most of them contained Soviet and Russian symbols, images of the Kremlin and hints at the aesthetics of Soviet painting. The curator clarified that this was done at the request of the Moscow Department of Culture. The artist Lebedev himself added that even after the opening of the exhibition he was asked to remove two more paintings, he did not specify the reasons.
Erofeev also stated that this is not the first time museum workers consider his figure as undesirable. "They removed a third of the works, and the best ones, shortened my explanations, deleted my last name from everywhere," he wrote on Facebook. "They say that in the Department and in the Ministry, entire departments are now occupied with such work. I vividly felt the taste of Stalinism."
Rostislav Lebedev is a Soviet and Russian artist, one of the founders of the "social art" direction in the unofficial art of the late USSR. In his early works, he satirized Soviet propaganda aesthetics. In his current works, he continues to look for coincidences between Soviet ideology and modern officialdom.
Andrey Erofeev is an art historian, curator, and one of the most notable specialists in late Soviet and modern Russian art. Because of the exhibitions he made, which included, among other things, sharp political statements, he repeatedly entered into conflicts with the authorities. After the exhibition "Forbidden Art – 2006" at the Sakharov Museum and Public Center, Erofeev was charged with inciting hatred. The court sentenced him to a large fine.