Tens of thousands of people stranded at Nevada festival due to downpours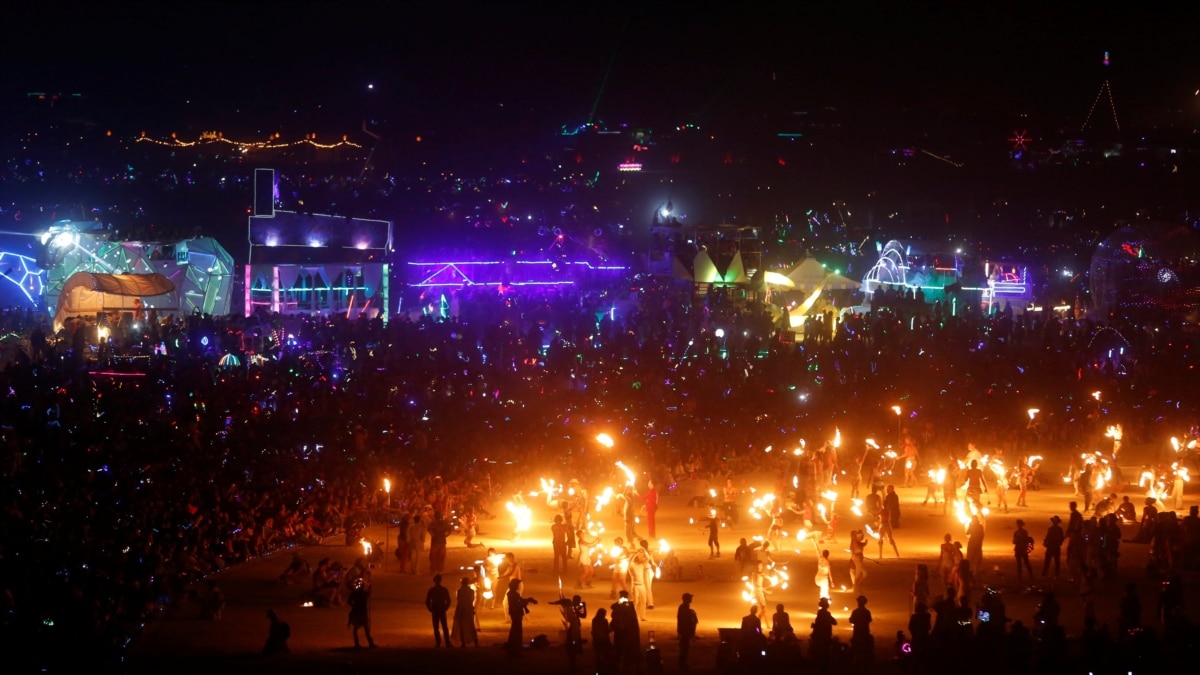 Tens of thousands of people are unable to leave the site of the Burning Man festival in Nevada. Due to torrential rains, the soil in the desert area was washed away, the roads were blocked. CNN reports one death.
Because of the washed-out roads, emergency services cannot reach the festival site. Festival organizers ask guests to stay in shelters and use only canned food and bottled water. When and how the evacuation of visitors will be carried out has not yet been clarified.
According to local meteorological services, 2-3 months' worth of precipitation fell in the Nevada desert in just one day from Friday to Saturday. The rains do not stop. Eyewitnesses report that the usually dry ground turned into a layer of liquid mud up to the ankle due to the rains.
The exact number of Burning Man visitors currently in the desert is unknown. About 70,000 tickets were sold for the festival.
Burning Man is one of the largest cultural events in the USA. The festival takes place in Nevada every year. During the week, concerts, performances, and exhibitions of contemporary art take place there 24 hours a day. This year, the dates of the festival are from August 28 to September 4. At the moment, the admission of new visitors to the festival has been suspended.