The Kulturus festival of current Russian culture is taking place in Prague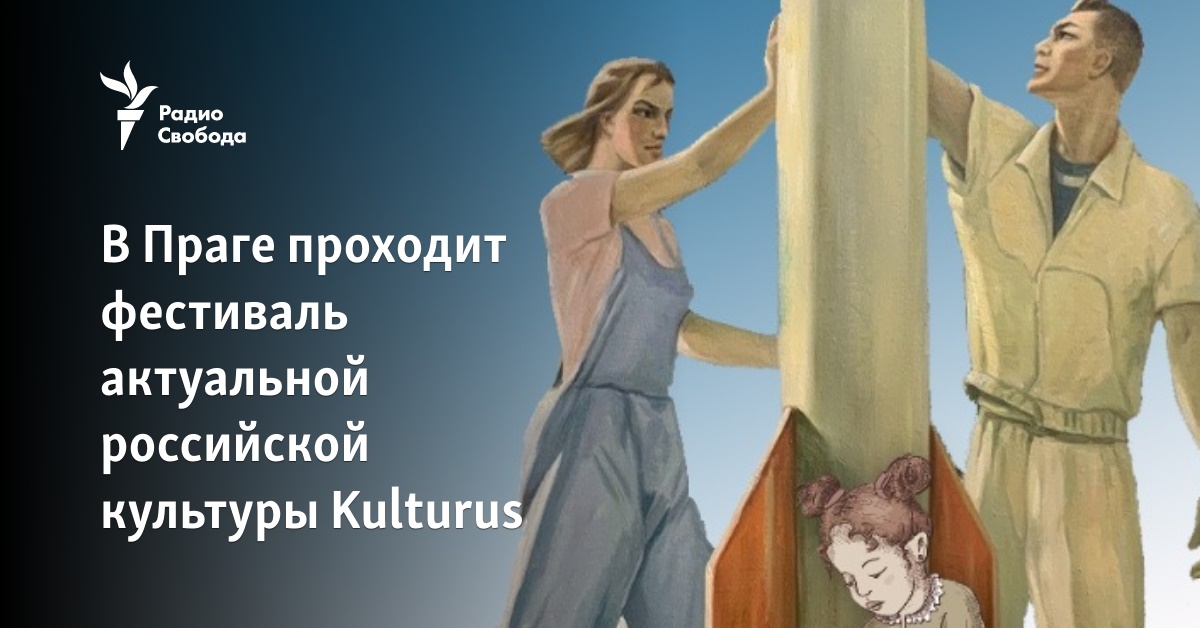 The Kulturus festival of current Russian culture and human rights is taking place in Prague for the 11th time. This year's theme is the origins of war. Ето поиск ответов на вопросы: What led to the tragedy – Russia's attack on Ukraine, can Russian culture talk about the war today, what will happen to Russia after the war, as well as war and guilt.
These topics are the topics of discussions organized within the framework of the festival. Among the participants in the discussions are artist and writer Katya Margolys, Czech journalist and publicist Alexander Mitrofanov, journalist and translator Lybor Dvorak, Slavologist Tomas Glanz, founder of the "Sitting Russia" foundation Olga Romanova, director of the Boris Nemtsov Academic Center for the Study of Russia at Charles University Marek Przyhoda, Chairman of the Gulag.cz organization Štepan Czernousek and others.
– The concept this year is to keep Russians quiet and listen to Chekhov: what they think about Russia, Russian history, and Russian culture. Is it true that Russian culture is imperial, is it true that Russians have imperialism in their blood, and the whole history of Russia is only wars, occupation and other violence and terrorism, says the festival organizer, artist and activist Anton Lytvyn. – I invited Chekhovs, intellectuals who have connected their entire professional life with Russia.
In a paradoxical way, they began to deal with Russia and the Russian language after the Velvet Revolution, which was completely unexpected. It would seem: the iron curtain has fallen, the communist era is over, you can go to the West, study English, German, French, the whole world is open – and suddenly these people begin to study Russian, become professional Slavists. I thought it would be extremely interesting to listen to these people, to give them the floor so that we, Russians, could sit and listen to the opinions of the residents of Central Europe, who might be able to help us understand ourselves.
I even ask that we, having left Russia, at some point can say that we do not want to have anything to do with Russia, with the regime, with the people, we want to integrate, live a European life, and so on, but Slavists they just can't do it, because for them it's a profession. They cannot give up Russia, the Russian language, because otherwise they will remain just means of existence. They must remain Russophiles in any situation. I think this is extremely interesting.
– Why, as you say, do the Russians need to keep quiet now?
– Because now the cannons are talking, and these cannons are ours, Russian ones. In this regard, not only the role of citizens, but also the role of artists is completely unclear. Can art speak to war? Should it take any position? Can an artist who himself does not experience pain and is far from military actions open his mouth at all and express or show his attitude? These are the questions that the Russian liberal Facebook has been talking about for the last one and a half or almost two years. It seemed important to me not to keep silent about this topic, but, on the contrary, to try to shift the focus to Central Europe and ask Czech intellectuals about it.
– This year, Russians will ask questions at the festival, and invited guests from different countries will answer them. This search for answers to questions is related to the fact that it is important for Russians now to find a mode of existence in that reality and in those conditions that arose after Russia started the war in Ukraine?
– It is not about identity at all, but about whether a person, and in this case we are talking about Russian immigrants in Prague, feels his guilt and responsibility? It is not even necessary to be an artist here. It seems to me that it is enough to be a mature person who has lived in Russia for the last quarter of a century at a conscious age. And if he does not feel responsible for the rule of Putin and the establishment of fascism in Russia, then I am surprised. Because to whom, if not to us, to the generation of those who raised young people either as a cultural figure or as a businessman, a generation that in some sense either served the regime or earned money that was very large in Russia in the zero and slightly later, feel responsible? It seems to me that we made our choice in favor of conformism, and, unfortunately, it is our absolute responsibility that the generation grew up to be able to arrange Bucha and Irpen… We did not create a large number of alternative institutions, neither business institutions, nor cultural institutions that would help people to form a European consciousness, a civilized cultural code… and not a desire to listen to Vyka Tsyganova, Shaman and other scumbags. In this case, I take a radical position, talking about guilt and responsibility.
All the questions that we will discuss with Czech intellectuals will be asked by Russians, public figures, such as political scientist Alexander Morozov, Olga Romanova, publicist Sergey Medvedev, sociologist Denis Bilunov, Stanislav Rudkovsky, translator Olga Serebryanaya. It seems to me that they somehow share my position. The conversation will focus on one topic: what are the real origins of the war in Russia, when it all began, and what is our relationship to it? – says Kulturus organizer Anton Lytvyn.
As part of the festival, there will be a reading of the play "Otrodye" by the Russian playwright Asa Voloshina, who condemned the war and left Russia after the start of the full-scale invasion of Ukraine.
Kulturus takes place in Prague every year for more than ten years. It will last until the end of November.
In previous years, the poet Lev Rubinstein, director Sergey Loznitsa, writer Viktor Shenderovich, sociologist Anatoly Golubovsky and many other representatives of the Russian cultural community were guests of the festival.